Career Opportunities
See the latest careers events and opportunities listed below.
Live Apprenticeship Vacancies (Derbyshire, South Yorkshire, Nottinghamshire)
APPRENTICESHIPS
IN
DERBYSHIRE
APPRENTICESHIPS
IN
SOUTH YORKSHIRE
APPRENTICESHIPS
IN
NOTTINGHAMSHIRE
APPRENTICESHIPS: Virgin Media - Field Technicians & Network Engineers

Virgin Media is recruiting for its next intake of apprentices to join the company this September.
They are looking for Field Technicians and Network Engineers.
The application and assessment process is completely digital - so it's safe for everyone.
Find out more about the opportunities here.
COURSES: Train to be a Make Up Artist, Beauty Therapist or Holistic Therapist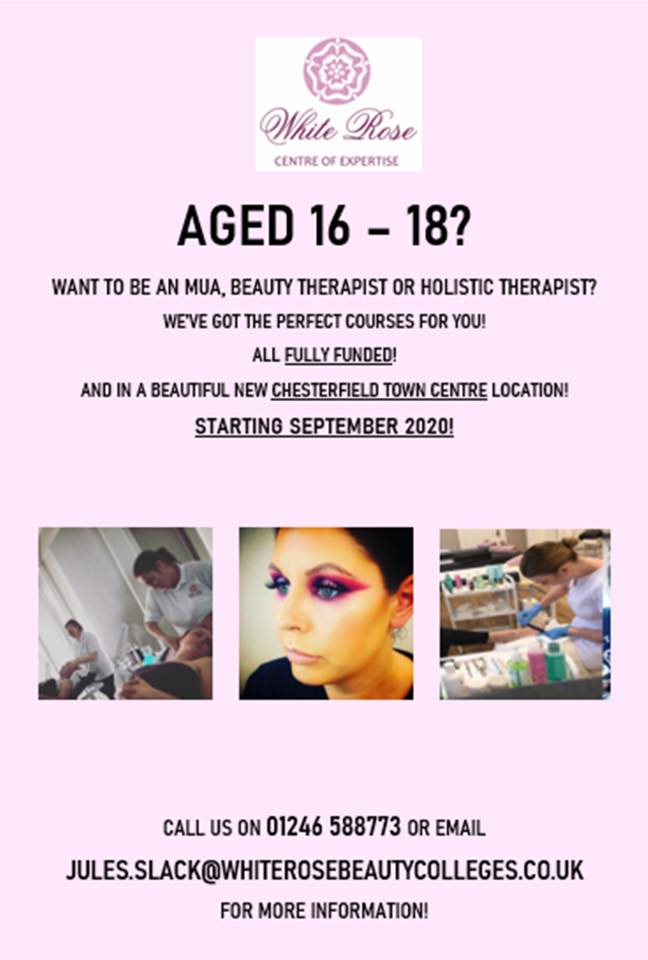 OPEN EVENING: Hairdressing Apprenticeship Evening - Mark Leeson, Chesterfield (22 April @ 4pm)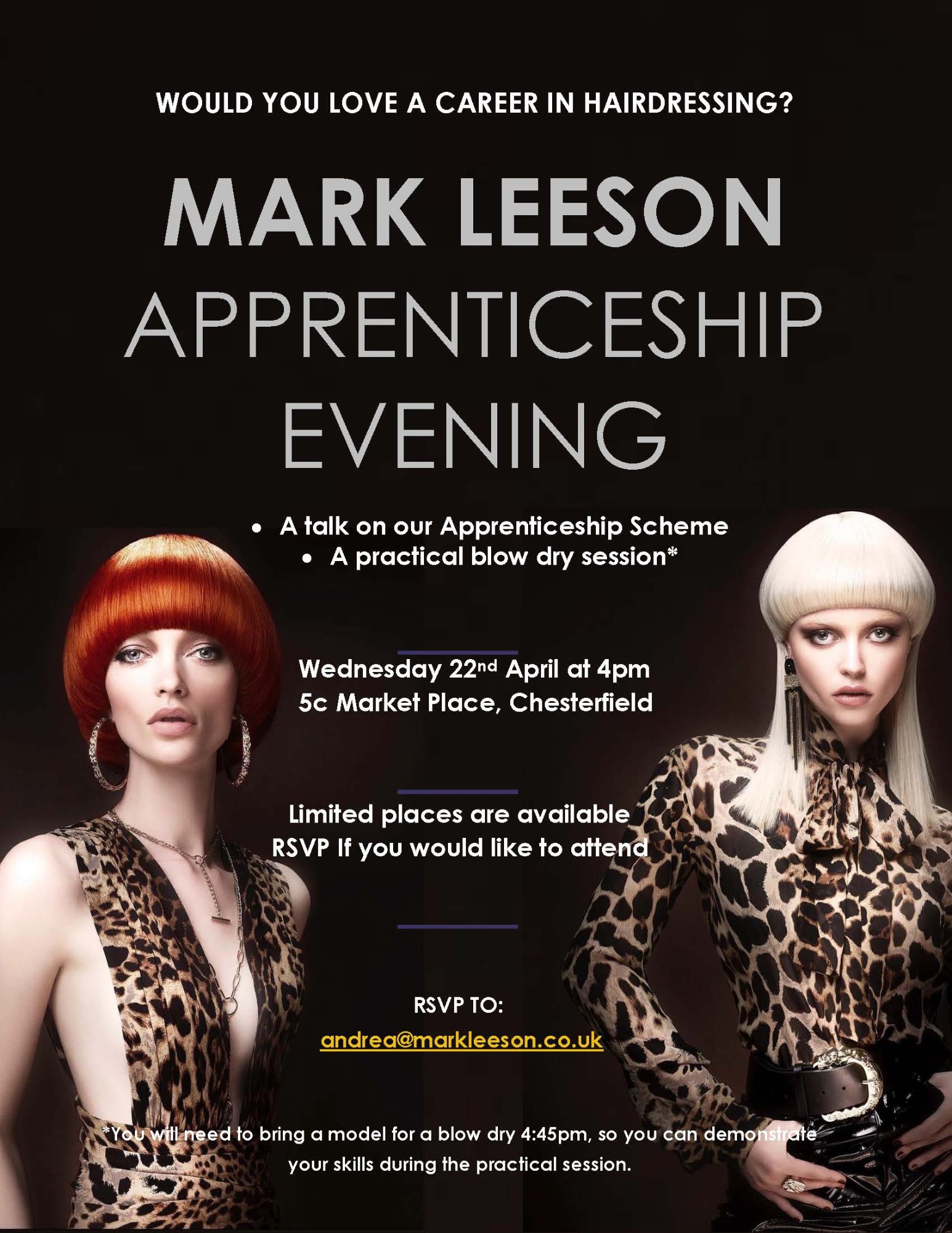 VACANCY: Apprentice Plant Fitter - Clee Hill Plant, Chesterfield
OPEN DAY: Juniper Training - 7 March, 10am - 1pm
Are you leaving school next year? 16-18 and considering your career options? Juniper offer fantastic apprenticeships, work experience and study programmes to help achieve your career aspirations.
Juniper Training are hosting an open day across all centres on the 7th March 2020! The nearest centre to Tupton Hall School is at Dock Walk, Wheatbridge, Chesterfield.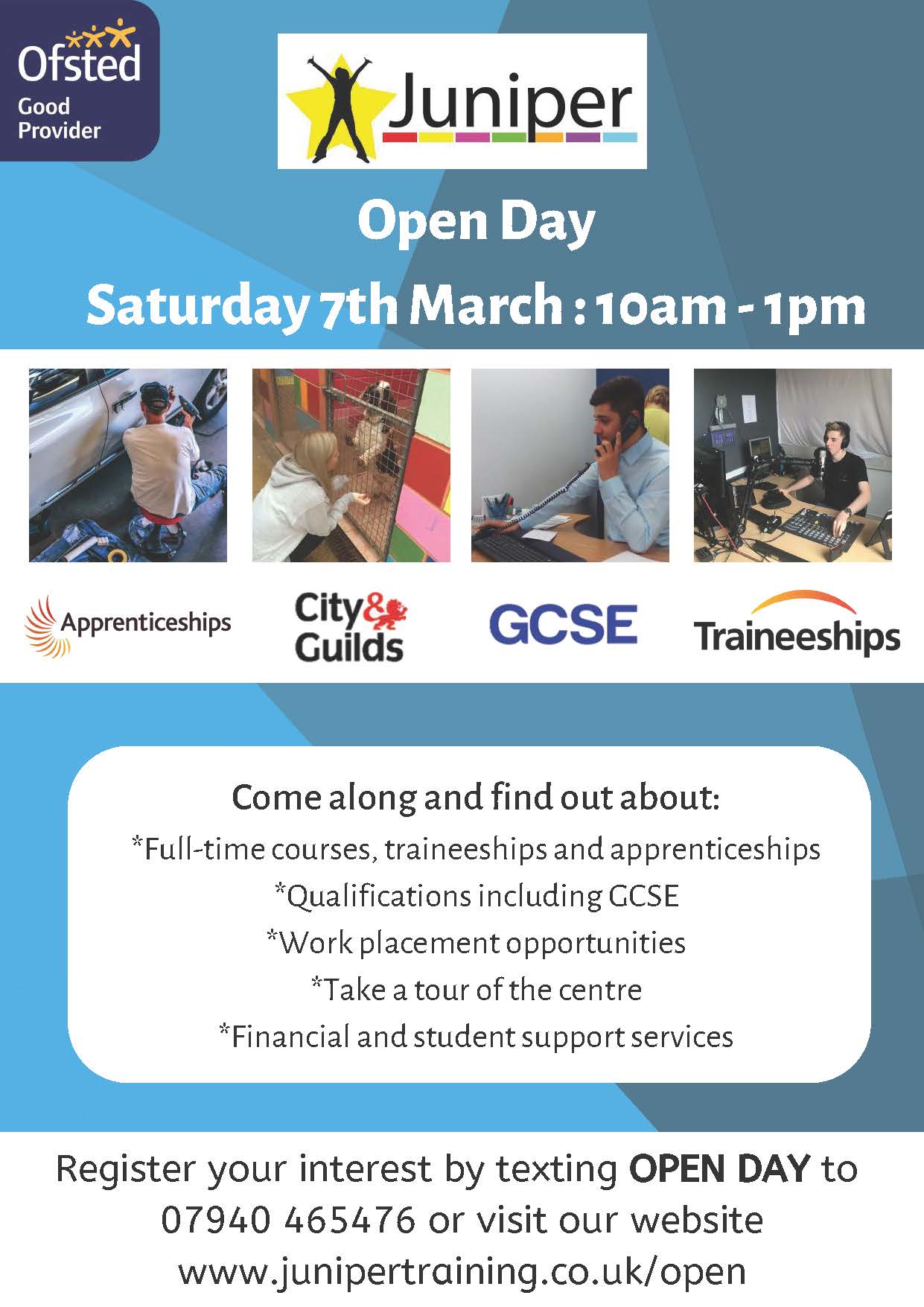 COURSE: Study sport with Chesterfield FC
TASTER DAY: Stubbing Court (Equestrian) - 24 April, 12pm - 2pm