COVID-19: Keep Planning
Wondering what to do about career planning if school is closed?
Keep planning for your future - whether that's applying for college, apprenticeships, sixth form or university - or researching your dream career.
This page should help you stay focused. Try to incorporate some career planning into your home learning timetable!
Use our careers pages to discover more about career planning including: work experience, the local labour market, career opportunities and websites to help you plan.
---
Local Colleges - Virtual Events - Autumn / Winter 2020
Sheffield College (City, Hillsborough, Olive Grove, Peaks – Virtual) Thurs 19 Nov 4.00 to 7.00 Register on Line: www.sheffcol.ac.uk
Confetti College – no dates confirmed but students can register on line for a virtual open day: www.confetti.ac.uk
*Please check with colleges on times*
Local careers support for Years 11, 12 & 13 - Nationals Careers Service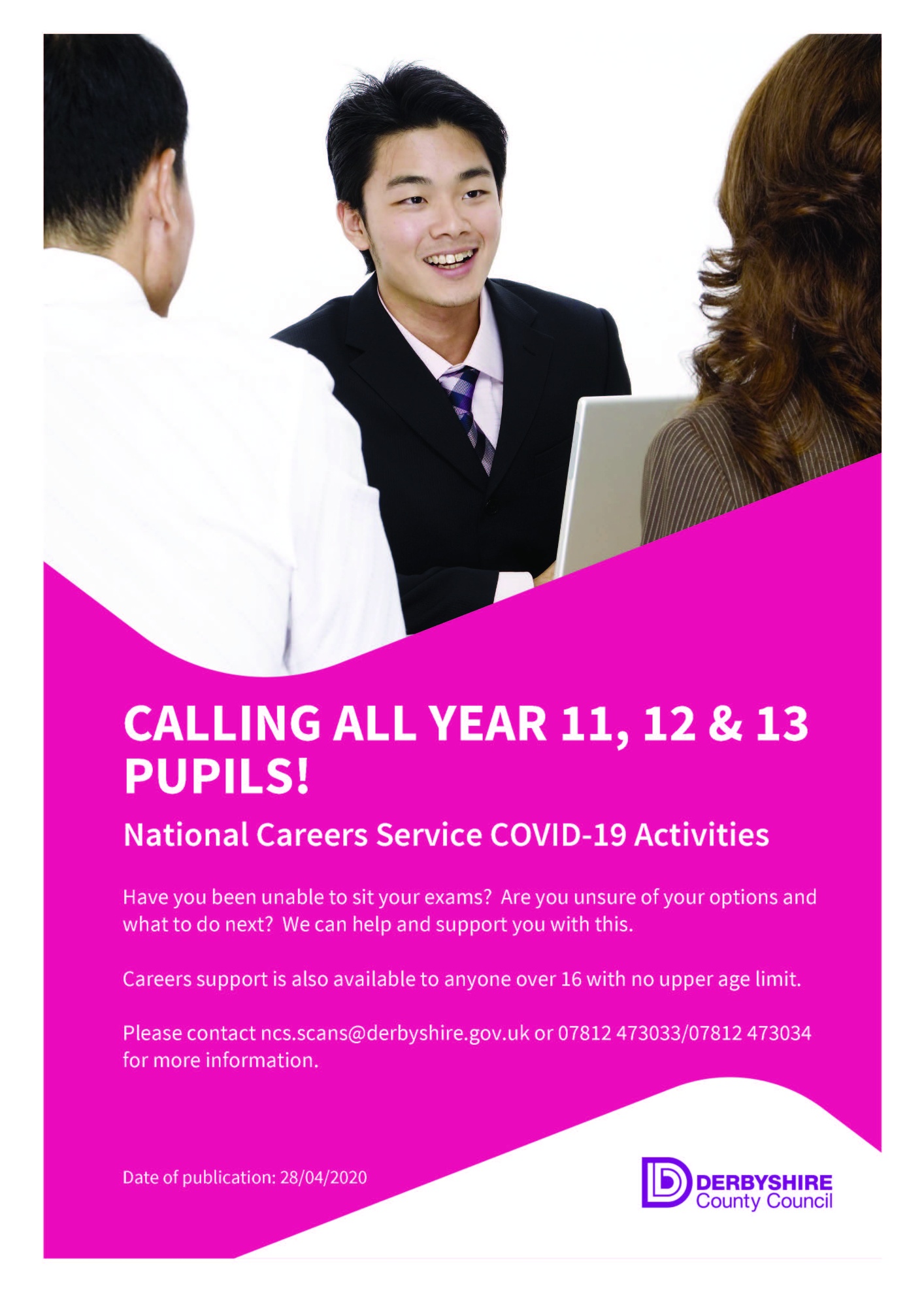 Careers Guidance by phone, email or Zoom
Careers Guidance for Students
The school's Careers Adviser, David Holloway, is still available for careers information, advice and guidance whilst the school is closed.
If you have any questions about progression after Year 11, Year 13 (further/higher education or apprenticeships) or need a careers guidance appointment please email David atinfo@davidhollowaycareers.com
Careers guidance appointments are available by phone, email or Zoom.
Subject Guides: Linking subjects with careers
Use these guides from Success at School to see how the subjects you study can link to a wide range of careers...
PARENT NEWSLETTER: Support your child with careers advice
Sign up to the Success at School e-newsletter for tips on how to support your child with careers advice. This is especially important while they are learning at home.
Register for email updates here: