COVID-19: Keep Planning
Wondering what to do now that school has closed and exams are cancelled?
Keep planning for your future - whether that's applying for college, apprenticeships, sixth form or university - or researching your dream career.
This page should help you stay focused. Try to incorporate some career planning into your home learning timetable!
Use our careers pages to discover more about career planning including: work experience, the local labour market, career opportunities and websites to help you plan.
---
Local Colleges - Virtual Events: June & July 2020
Chesterfield College is holding an Instagram session on Digital Technology on Monday 22nd June - see details below:
Thinking of studying a digital technology course at college? You won't want to miss our Instagram Live session starting at 1pm on Monday 22 June.
Digital Technologies Lecturer, Piers will be going live on Instagram to talk you through the computing courses we have available at college. So whether you're interested in programming, game design, networking, cyber security, robot building or just computing in general, this is a chance for you to learn more detailed information about the courses on offer. Piers will also be answering any questions you may have about our digital technologies courses as well as general questions about studying at college.
Don't miss it, follow us on Instagram @Chesterfieldac and tune in at 1pm on Monday 22 June.

Further information on virtual events at Chesterfield College is available at: https://www.chesterfield.ac.uk/events/

Sheffield College is offering an ongoing Virtual Open Day:
Just as with one of our in-house Open Days, you can use this time to:
Find out more about the courses that we offer, including full-time courses, Apprenticeships, Access to HE, university level, professional qualifications, and fun evening classes!
Speak to our expert tutors so that you can understand whether a course is right for you and what you can expect to learn during your studies
Explore our facilities and take a look around the spaces that you could be learning in
See examples of the type of work students on our courses do
Find out what our current students think about our study programmes and how they have helped them to get into their dream jobs
Access careers advice if you need a helping hand in figuring out the best route for you
Ask questions about and get help with submitting your application
Get information and support with funding for your course
Find out how we can help you with childcare so that you're free to study
Figure out the best route to get into college using public transport
Students interested in this event can register at: https://www.sheffcol.ac.uk/open-days/virtual

Derby College is hosting a T Level Virtual Open Day on Wednesday 24th June: details are available on: https://www.derby-college.ac.uk/news-events/events

West Notts College is holding a Virtual Open Day on Wednesday 1st July: details are available on: https://wnc.ac.uk/
Local careers support for Years 11, 12 & 13 - Nationals Careers Service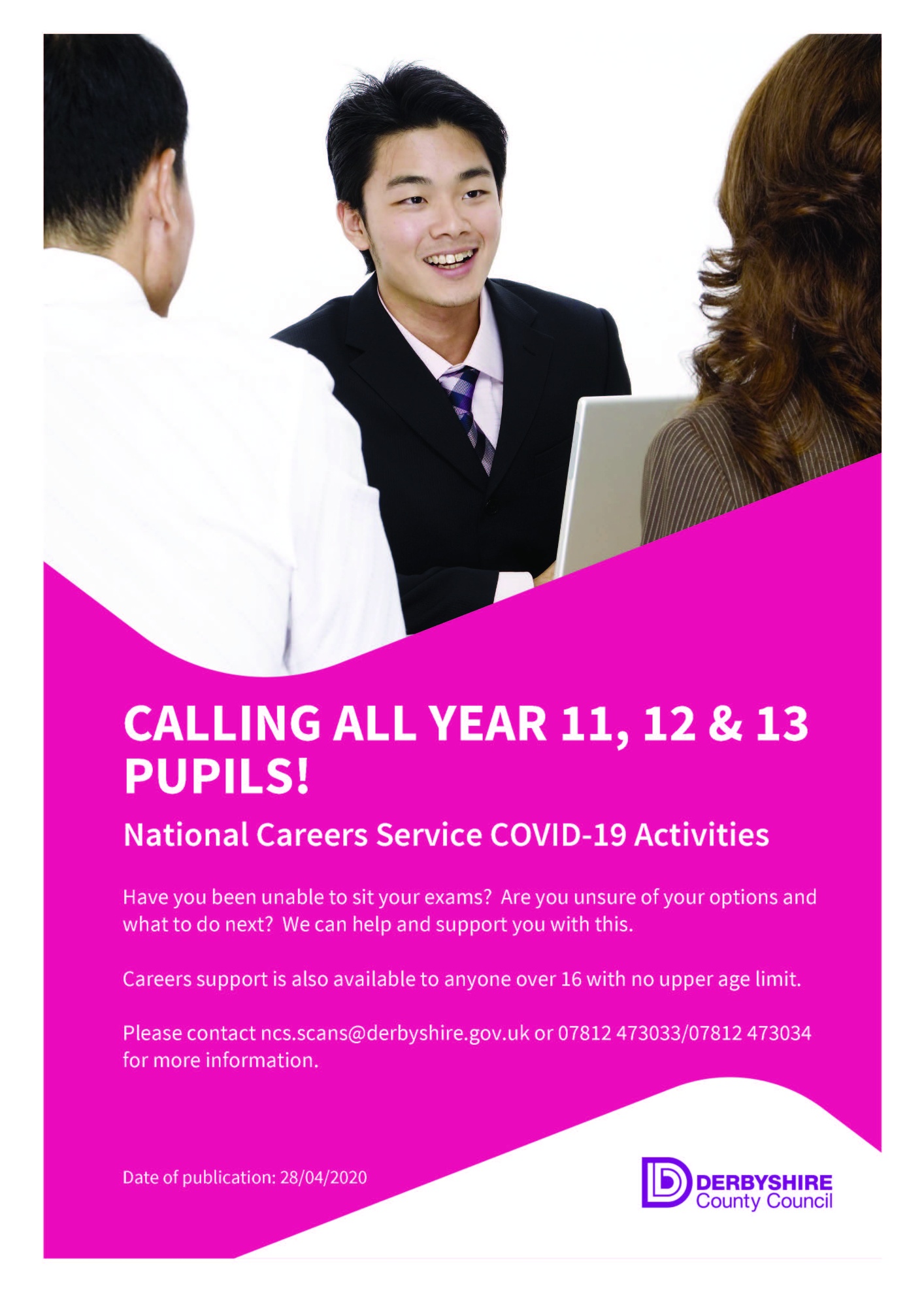 Careers Guidance by phone, email or Zoom
Careers Guidance for Students
The school's Careers Adviser, David Holloway, is still available for careers information, advice and guidance whilst the school is closed.
If you have any questions about progression after Year 11, Year 13 (further/higher education or apprenticeships) or need a careers guidance appointment please email David atinfo@davidhollowaycareers.com
Careers guidance appointments are available by phone, email or Zoom.
Applying to College or Uni - advice from local providers
The following information was correct when published in late March.
Regular updates are being issued by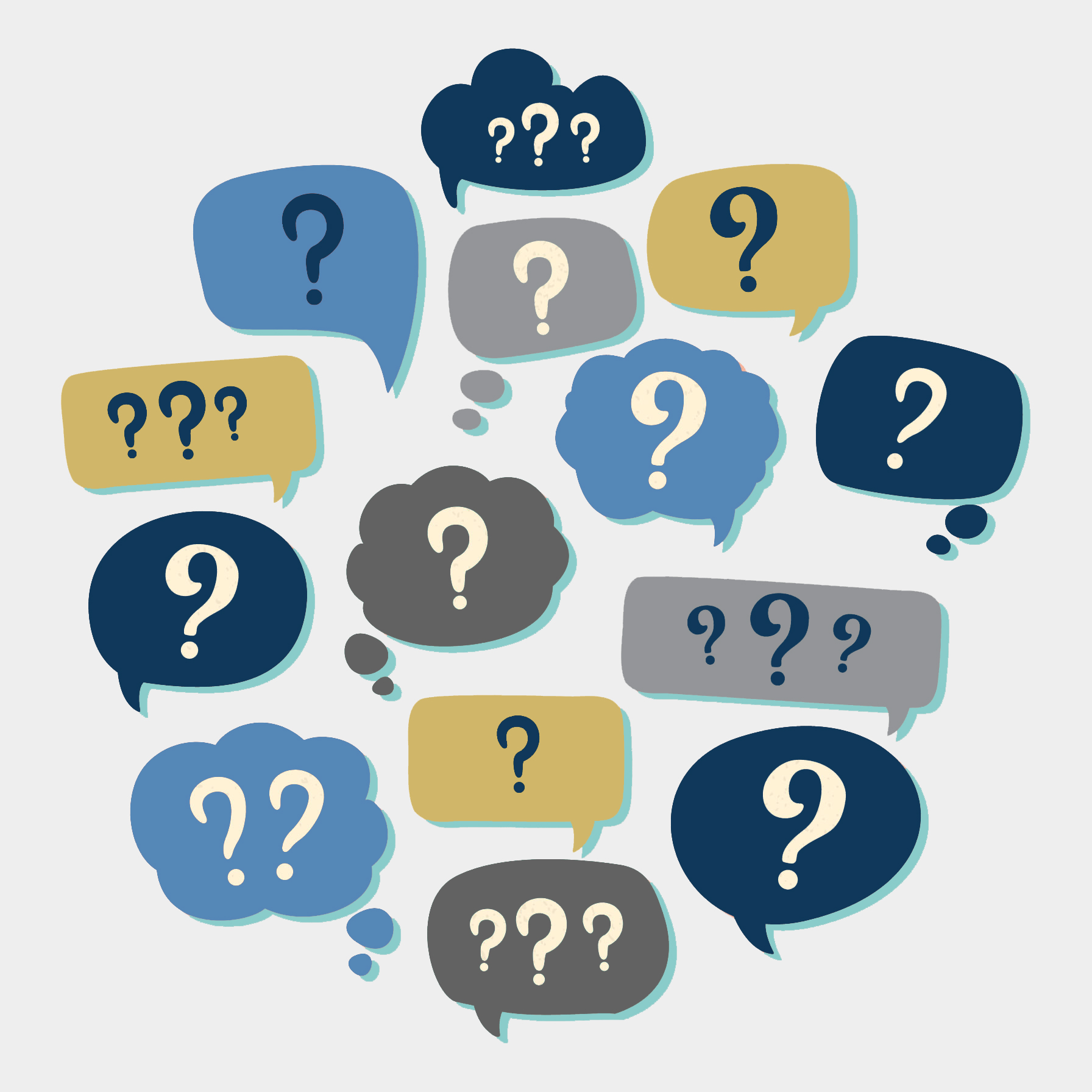 colleges and universities. You should check their websites for the latest advice.
The latest information about cancellation of exams from the Department for Education can be found HERE
Chesterfield College
What will happen to my interview for my college application to start in September?
We are not holding interviews at the moment but our applications team will be in touch to let you know about the alternatives we will put in place. Don't worry this won't affect your application or your plans to join us in September.

Can I still apply for a course?
Yes. It is really important to make sure you still make plans for your next steps in September. You can still apply online we will be processing applications for all future courses.

Derby College
2020/21 Applications
Applications from school leavers/current Derby College students
We continue to receive 2020/2021 applications for students wishing to join any of the College sites (The Roundhouse, Ilkeston Community College, The Joseph Wright Centre, Broomfield Hall).
Following advice from the Government regarding Coronavirus, we have cancelled admissions interviews until further notice.
For students who have already applied or about to apply we will issue conditional offers for a place at College.
What is a conditional offer?
You will be offered a place based on:
achieving the entry requirements (please refer to your course information on the website)
Completion of your Personal Statement and/or Interview Questions (This is automatically sent to applicants following the submission of an online application form. You can complete this online)
Your latest school report*
If you do not meet the entry requirements, we will discuss alternative study options available to you at one of our enrolment events, following GCSE results day in August/September

Sheffield College
We understand that this is an unsettling time given the situation regarding the Coronavirus and the impact that it is having on current and future plans.
We want to reassure you that the College is committed to ensuring that applicants for September 2020 are not adversely affected, especially students who were due to take exams this summer.
If you have already attended an interview, then you will have an offer or have been provided with further advice and guidance.
If you have not yet had an interview, then we will automatically be making course offers based on your predicted grades. After you have received this offer you will then receive an Information, Advice and Guidance (IAG) phone call from our Admissions and Student Funding team to provide you with additional information about the College and the course. In due course you will also be invited in for a taster day at College as and when the College re-opens.
We want to ensure that all applicants are well informed and supported throughout this critical transition period to college and are fully committed to ensuring that all students have the best possible start to college life.
We are not able to continue with face-to face interviews given the government health guidance regarding the Coronavirus.
We are currently working on plans and processes in relation to enrolment for new applicants who were due to take exams this summer and this will be communicated next week.
It is really important that you continue to study and follow the advice from your teachers. Even if you do not have to take examinations this year, you need to carry on learning so you are well prepared for your next steps.
We look forward to speaking with you. Do get in touch if you have any queries or concerns. You can email us at admissions@sheffcol.ac.uk or call 0114 2602600.
Please do take good care of yourself. We've been posting regular updates to help our student and staff community. To find out more, please visit: http://www.sheffcol.ac.uk/news/coronavirus-q-a-health-advice-what-you-need-to-know

UCAS
UCAS CORONAVIRUS UPDATES: https://www.ucas.com/undergraduate/after-you-apply/coronavirus-covid-19-latest-updates
The UK Government has asked Ofqual (the examinations regulator) to develop a process in England that will provide you with a calculated grade for your A levels.
To make sure it's a fair reflection of your performance¸ your grade will be based on information from your teachers' judgement, using:
previous attainment, including GCSEs and mocks

non-exam assessment (course work)

the grade your teachers believe you would have been awarded should exams have gone ahead
The government has said its aim is to provide these calculated grades before the end of July, and there will be an option to sit an exam later if you do not feel your grades reflect your performance. The government has said this will happen at the earliest reasonable opportunity.
What does this mean for your application?
We are working with universities and colleges to be flexible in offer-making decisions, and they are committed to doing all they can to support you in these unprecedented times.
It's important to remember that places are not decided on grades alone. Information in your personal statement and reference are part of the decision-making process along with your interview, portfolio, audition, and any other information that's relevant to your potential to succeed on an undergraduate course.
Our advice to students who have received an unconditional offer is always to consider whether this is the right institution and course for you before you make any decision.
At UCAS we will continue to support you through the application process and will continue to keep you up to date as more announcements are made.
Attending a UCAS event?
To protect the health and wellbeing of all those attending, we've postponed UCAS higher education exhibitions until 31 July – see all postponed exhibitions.
We apologise for any inconvenience this may cause.
Subject Guides: Linking subjects with careers
Use these guides from Success at School to see how the subjects you study can link to a wide range of careers...
PARENT NEWSLETTER: Support your child with careers advice
Sign up to the Success at School e-newsletter for tips on how to support your child with careers advice. This is especially important while they are learning at home.
Register for email updates here: