Every Autumn we invite Year 11 students and their families to discover what our Sixth Form has to offer. We welcome students from our own school as well as ten other local secondary schools.
This year we are unable to hold a physical event, so we are moving things online... our Virtual Sixth Form Open Day will launch in October and last for a whole month - allowing you to really get to know our school.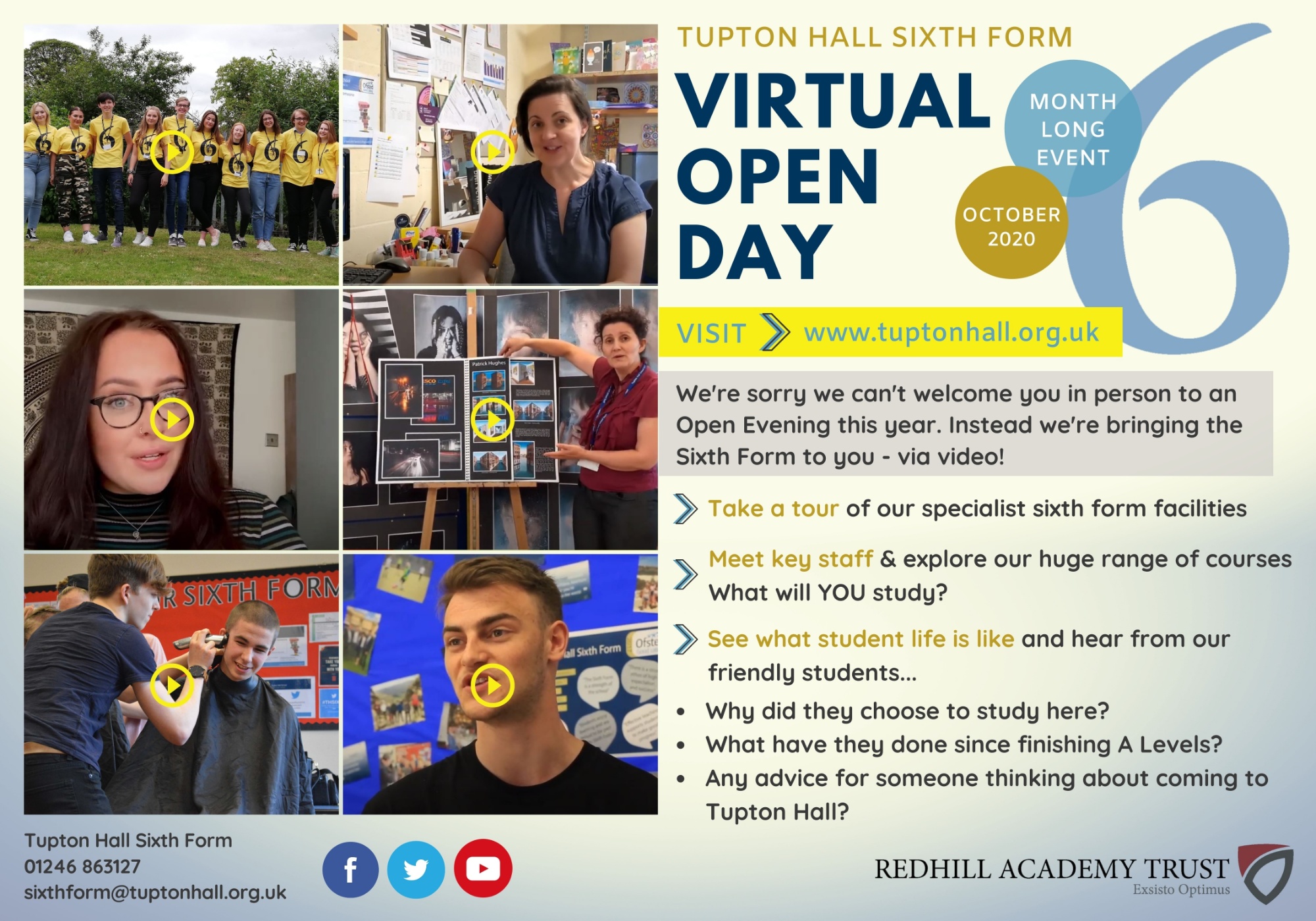 Use the buttons below to explore our Virtual Open Day experience...