COVID-19: Staying Well
This page contains advice for families on staying healthy during the coronavirus COVID-19 outbreak.
All of our lives have changed, and this is likely to cause increased pressure, stress and worry.
You may be working in a critical capacity (or working or studying from home), caring for younger or older relatives, trying to keep the house clean & hygienic, keeping in touch with friends and family, staying abreast of the news, taking daily exercise... not forgetting washing your hands!
No matter how hard this feels right now - we will get through it together. You are not alone.
If you're struggling, there's plenty of help on this page. Reach out to someone you trust - or contact a professional listening/advice service.
Stay safe and stay well.
Coronavirus (COVID-19): Government guidance on what YOU need to do
Support with studying at home
COVID-19 Info for older children and teenagers
This is a really good, simple factsheet to help explain to older children and teenagers the importance of staying at home:
Coping with Coronavirus: A guide for young people
Young Carers - information, activities and support
Carers Week is from 8 - 14 June 2020 and this year's theme is 'Making Caring Visible'.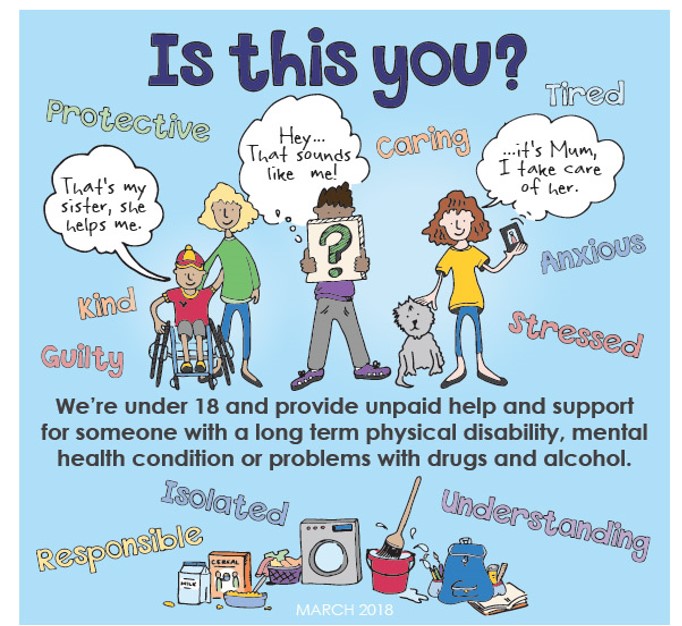 Find out more here: https://www.carersuk.org/news-and-campaigns/campaigns/carers-week
As a school we've put together some resources focused on young carers. Have a look at the document below - it explains what young carers do, explores issues they may face (in particular during the Coronavirus outbreak), and asks you to try some creative tasks to help you be more #youngcareraware
There are also details of who to contact if you are -or think you might be - a young carer.
Carers Week 8 - 14 June: Making Caring Visible (PDF)
Help and Advice for Parents
Knowing important information about the outbreak and learning how to be prepared can reduce your stress and help calm likely anxieties.
These resources will help you think about how an infectious disease outbreak might affect your family - both physically and emotionally - and what you can do to help your family cope.
PARENT GUIDE: Helping your family cope with Coronavirus
DOWNLOAD: Guide to Helping Families Cope With the Coronavirus Disease (PDF)
PARENT GUIDE: Talking to children about Coronavirus
DOWNLOAD: Guide to talking to children about Coronavirus (PDF)
Advice for Parents from the Mental Health Foundation
https://www.mentalhealth.org.uk/coronavirus/parenting-during-coronavirus-outbreak
Tips from the World Health Organisation (WHO)
These tips from the World Health Organisation aim to help parents interact constructively during this time of confinement.
They cover topics such as planning one-on-one time, staying positive, creating a daily routine, avoiding bad behaviour, managing stress, and talking about COVID-19.
Click on each image to download the guides as PDFs.
| | | |
| --- | --- | --- |
| 1. One-on-One Time | 2. Keeping It Positive | 3. Structure Up |
| 4. Bad Behaviour | 5. Keep Calm Manage Stress | 6. Talking about COVID-19 |
Helplines, apps & websites: For anyone needing support (including crisis support)
Derbyshire County Council: Register for help if you're isolated & vulnerable
One of the Council's partner organisations can help if you have no friends or family to call on and:
you are self-isolating because you or a member of your household is at risk
you are struggling to meet your basic needs because of financial, social or health restrictions
you are pregnant
you have underlying health conditions
you are aged 70 or over.
Get help with shopping, fetching prescriptions or finding someone to have a chat with.
Chesterfield Community Updates (Derbyshire County Council)
The following document is the Covid-19 Community Update, which is published regularly:
DOWNLOAD: COVID-19 Community Update - 4 November (PDF)
It contains news, support information and contact details on the following topics:
Foodbanks
Money and Finance
Housing
Mental Health/Emotional wellbeing/ Staying active
Domestic violence
Sexual abuse
Safeguarding
Parental Support
Education
Employment/ Training
Community Support
Alcohol and Substance misuse support
Support for Children and Young People
Volunteering
Other local info.
Need to speak to our school counsellor?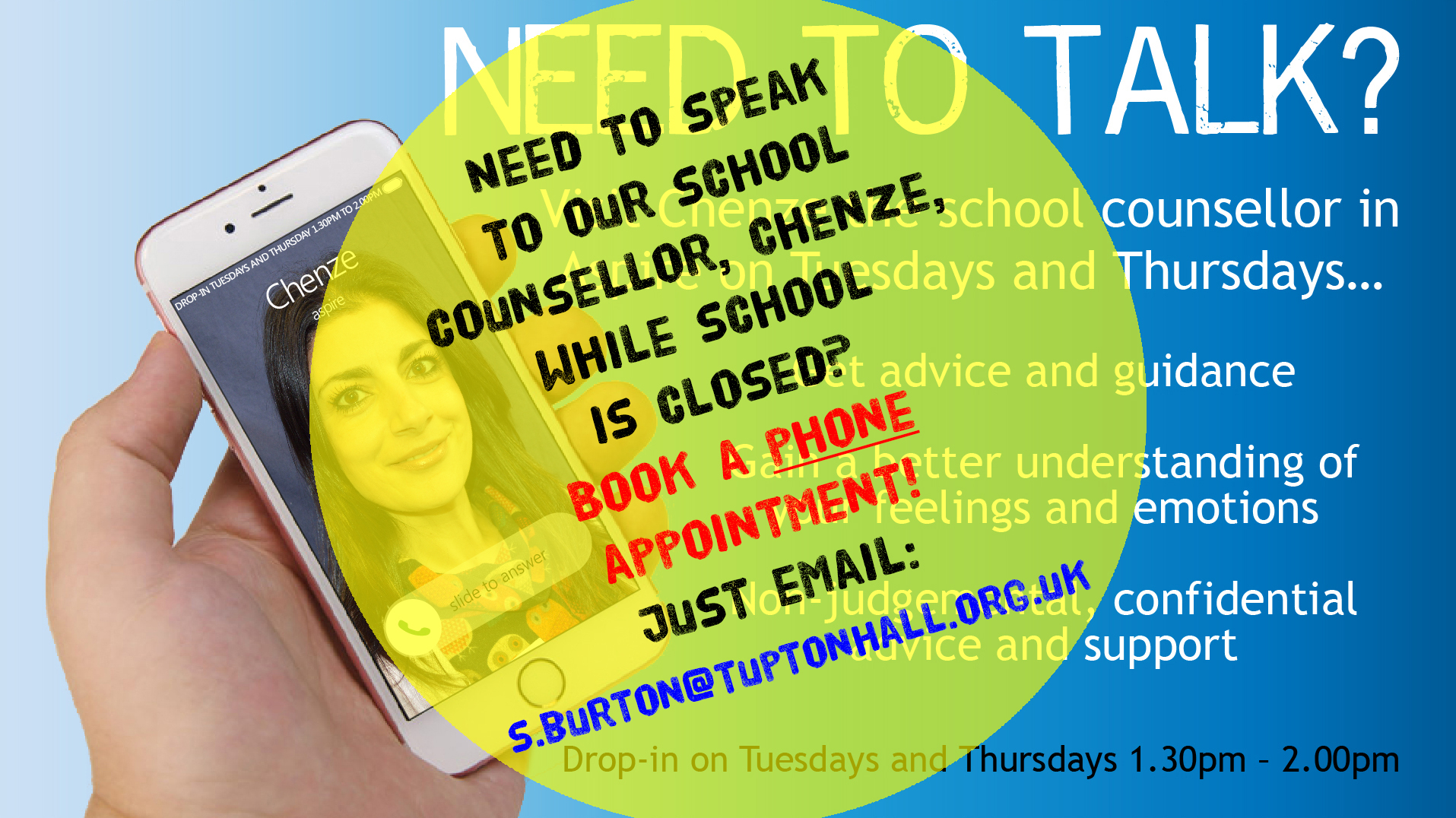 Free one-to-one phone counselling for young people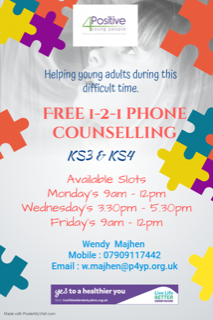 Derbyshire School Nurses - Continuing to support your public health