IT'S COMING HOME!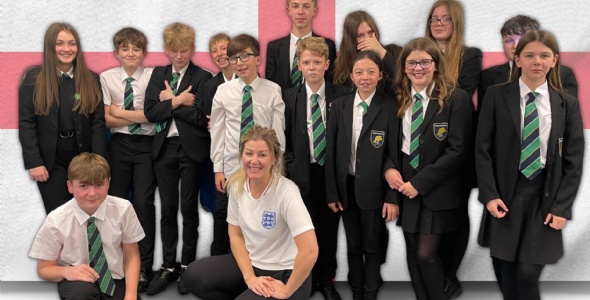 All students were given the opportunity to watch England vs Iran in their vertical tutor groups.
The World Cup match saw England win with whopping score - 6-2!
The atmosphere in the tutor groups was electric, as students came together to support England. There was a sense of unity, excitement and apprehension as students watched England's first World Cup victory.