Nicole's NHS tribute art is in demand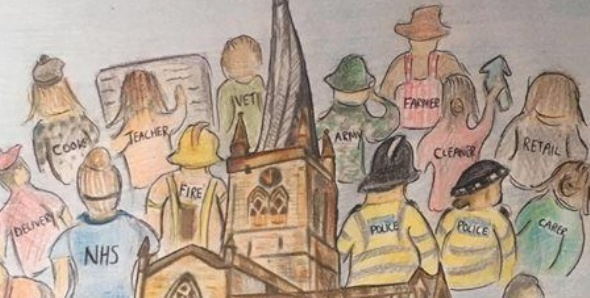 A Tupton Hall Sixth Form student has become an in-demand artist after paying a creative tribute to NHS workers.
Nicole Lander, who will start a Product Design course at De Montford University, Leicester, in September,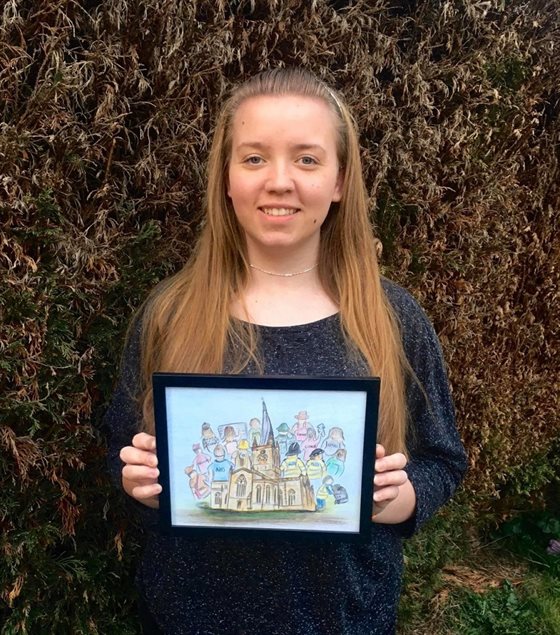 wanted to find a way of filling the transition from sixth form to university and help others at the same time. She decided to play to her strengths and use her artwork to do so.
The 18-year-old said: "I suddenly finished sixth form and realised I wasn't doing anything, so I was trying to think of a way that I could spend my free time helping others. That's when I decided I could try and raise some money for the NHS through my artwork."
After her first artwork, showing frontline health workers gathered around Chesterfield's 'Crooked Spire' Church, appeared on her Facebook page, Nicole began to receive both praise and requests for further work.
Nicole said: "I completed my first piece which originally was just put on my page to show. Then I received a lot of interest – I started getting requests to add in different key workers, to make it personalised for each order."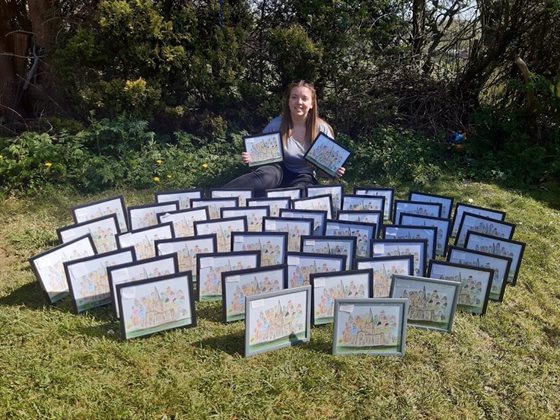 "I am still completing my first lot of orders which are now reaching the sixties. All of them are hand-drawn and each one takes around two hours depending on the request. I am aiming to do five a day."
Nicole is also using this as an opportunity to keep on with her artwork before starting at university.
"I can't wait to start uni in September, doing something I absolutely love full time," she said. "I am looking forward to making new friends and exploring Leicester.
For more information and to order Nicole's artwork, send her a private message on her Facebook page – www.facebook.com/nicole.rhena.art
[Article reproduced from this original with kind permission from De Montford University ]