World Cup postponed for dancer Jamie-Lea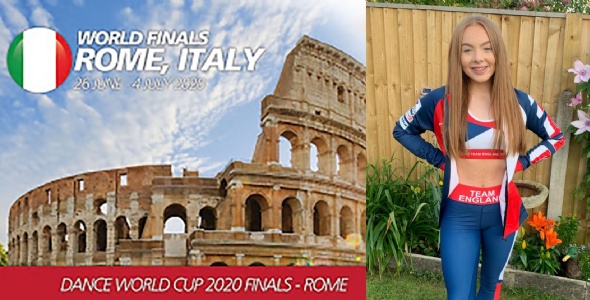 A Tupton Hall student who was due to represent Team England at the Dance World Cup in Rome will have to wait another year before competing at the event.
Jamie-Lea was due to fly out to Italy last week to perform a jazz group dance to Tina Turner's upbeat soul number Proud Mary. But travel restrictions and a ban on mass gatherings due to COVID-19 mean the competition has been postponed until next year. The 2020 event will be combined with the Dance World Cup 2021.
The 15-year-old says she was 'gutted' not to be participating this year, but feels 'excited and overwhelmed' to have the chance to return next year. In the meantime she hopes to audition for the chance to dance in both the 2020 and 2021 competitions!
Jamie-Lea has been dancing since she was 3 years old and has enjoyed performing in many shows and pantomimes over the years. She recently attended a prestigious West End associate programme before moving to Hardy Alexandra Dance Company in Derby last September.
During lockdown she has been working hard to stay focused - having daily Zoom dance classes in place of her normal practice sessions. Her dad Colin said: "We had agreed with the school that Jamie-Lea's time in Rome would count as her Year 10 Work Experience, but like everyone else in her year she hasn't been able to complete the placement." He added: "She is so passionate and focused - she hopes one day to make a career in dancing."