Remembering the 1941 Tupton Bombings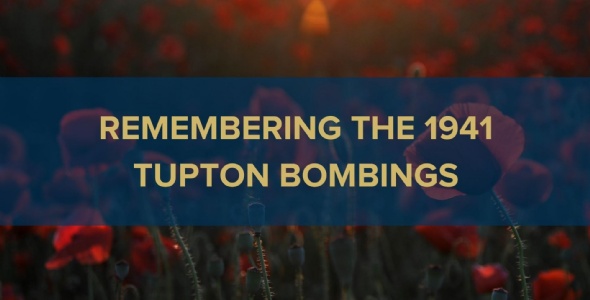 Our brilliant Year 11 student, Olivia, has represented Tupton Hall School at a memorial service for those who were killed in the Tupton Bombings of 1941.
Olivia, the Gladwin House Captain, paid her respects to the eleven victims by singing Amazing Grace and God Save the Queen at the memorial for the 11 victims of the bombing raids. The bombs hit Ward Street and other, now demolished locations, on 15th March, 1941. It is a shocking fact that Tupton lost more civilians during World War Two than any other rural community in Derbyshire.
Tupton Hall School is exceptionally proud of Olivia and her poignant tribute to the victims.