School film is 'runner-up' in national award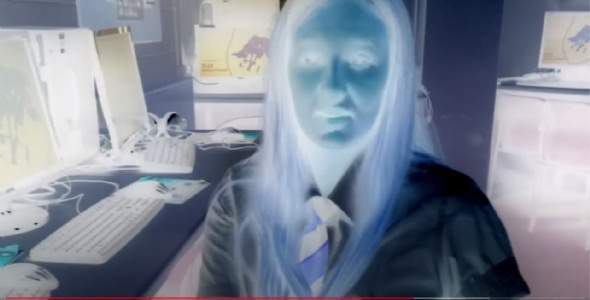 Budding young filmmakers at Tupton Hall School have had their school project recognised in Into Film's 'Film of the Month' competition.
The Media After School Club - made up of students in Years 8, 10 and the sixth form - spent approximately 8 weeks filming and editing their short movie 'Status: Clone'. The film's gripping plot centres around a group of school students whose research into cloning goes too far and they find themselves outnumbered.
Into Film supports schools to use film as part of their learning and includes a network of extra-curricular film clubs. Status: Clone was submitted alongside 500 other short films for the young filmmakers' monthly film prize - and was named runner up in the August selection.
Mr Chris Welch, Head of Media Studies, said: "The plot, script and ideas came from the students. We only had an hour per week after school on Mondays so filming had to be well organised and the students committed. They were all excellent throughout and we had a lot of fun making this short film."
The film's synopsis reads: 'A group of Year 8s are doing research into cloning when they come across a website offering free trials on a clone who will do your school work and go to the lessons you hate. Great! Except... what if the clones have other ideas and start doing things their way? This near future tech dystopia will make you think twice when something too good to be true appears online!'
The cast of actors was made up of students and staff, while filming and editing was done by sixth former Eszter Kenez who is now studying Film at University of West Scotland. The original score was made by Fin Pick and Niall Hopkins, currently Year 13.
The competition judges seemed to enjoy the scary concept. They commented: "Very well done! Would dread to think what life would really be like if humans could be cloned."
"The core strengths of this film are its original and intelligent story and the ambition and follow-through of the production. For a story of this size, team work would have been essential, and it's clear the cast and crew had a great time making their film. This is the essence and the ultimate goal of filmmaking; having fun with your peers while telling stories through film."
"Some great technical skill on display and lots of good acting."
Watch Status: Clone on the Tupton Hall Media YouTube channel.