Science Literary Prize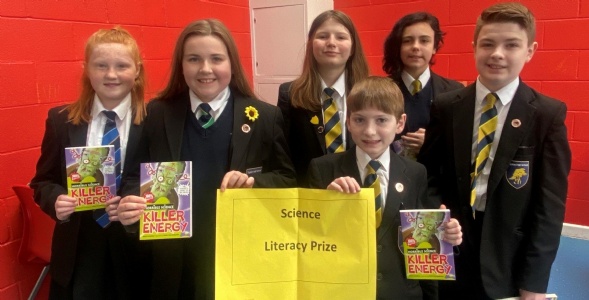 Year 7 Scientists rewarded for hard work in lessons
Tupton Hall School believes in recognising and celebrating every achievement, and has many methods of ensuring that students' hard work is acknowledged and rewarded.
One of these methods is the regular awarding of the Year 7 Science Literary Prize, where hard-working science students are gifted a 'Horrible Sciences' book to further their interest in the subject and to recognise their great efforts.
Head of Lower School Science, Mrs Humphreys, commented; Y7 pupils received the Science Literacy Prize for excellent use of Scientific language in the topics of Forces and Energy. Pupils showed great understanding of Scientific terms in both written and verbal answers. Well Done!"