Students Create Christmas Joy in Art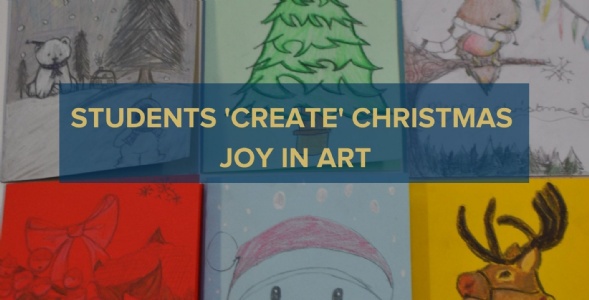 Tupton Hall's resident artists have been creating Christmas Cards for care home residents to spread Christmas cheer.
At Tupton Hall School, student are taught the importance of kindness, empathy and respect. These attributes have definitely been present in art lessons over the past week as students work hard to create beautiful Christmas cards for residents of care homes.
Art teacher, Mrs Phipps, said; "The students loved making these cards. When they understood the reason for making them and happiness they could create for those who receive the cards, it made them even more dedicated and enthusiastic. We are hoping to have over 500 cards made, these will be distributed to the 5 Care Homes which are situated in a community around the school."