Students' Lea Green Adventure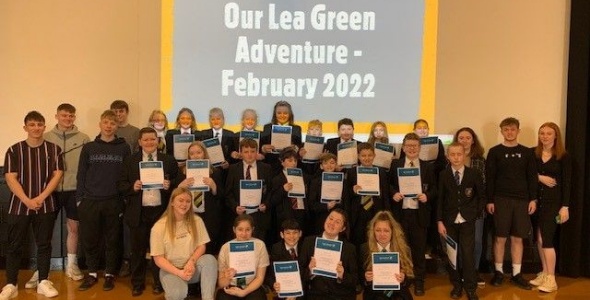 Year 7 and Year 13 students conclude their adventures at Lea Green together.
In February our Year 13 High Sports Leader students planned and delivered an outdoor activity day at Lea Green. This was part of their Level 3 Higher Sports Leadership Awards.
During the trip the Year 7 students took part in peddle buggy racing, a low rope assault course and varying bush craft activities. After a training day at Lea Green before Christmas, all the activities were planned and delivered by our own Y13 students, supervised by staff from Lea Green.
In a special assembly this week, our Year 13 students shared a video with the students including many photos from the event and presented them all with certificates of achievement. A very fitting end to a wonderful experience.