Tupton Hall Poets Go Live!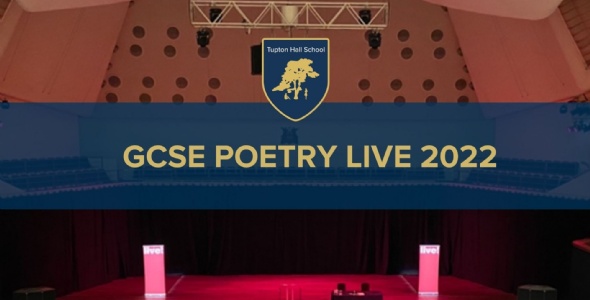 Students go on a trip to Poetry Live!
GCSE Poetry Live! is a Poetry Conference for GCSE English students. The conference gives students the opportunity to listen to an examiner discuss the 'unseen poetry' element of their GCSE examinations, alongside poets performing their work and providing contextual information about the purpose of their poetry.
Tupton Hall School English Literature students attended the conference and were able to benefit from the experience. English teacher, Miss Lloyd, commented on the trip, stating; "The event was a success and all students were engaged and showed exemplary behaviour. A variety of poets attended, including John Agard and Simon Armitage whose work the students study as part of their syllabus. The performances present students with both familiar and new cultural experiences."