Tupton Hall School Supports Children in Need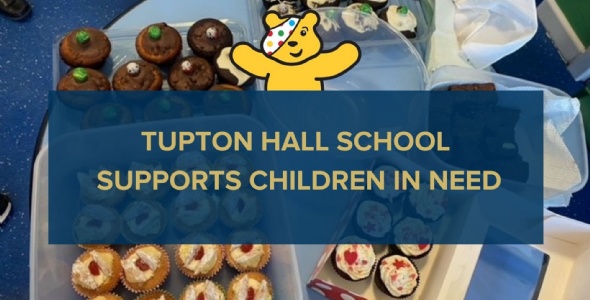 On Friday, 19th November, Tupton Hall School came together to raise money for Children in Need in many different ways.
Students were invited to attend in non-uniform for a minimum charity donation of £1. Students were also responsible for organising fundraising events in their respective houses, with Charity Bake Sales producing delicious cakes, brownies, cookies and a steady flow of donations.
A fun game of 'guess the number' was also in place, where students and staff alike were invited to hazard a guess as to how many sweets are in a jar for a small fee and the chance of winning the goodies.