Tupton Hall's Star Baker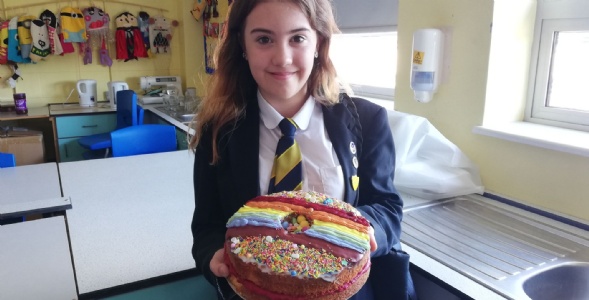 As part of Diversity Week, students were asked to bake a cake representing Pride Month.
As part of Pride Month and Diversity week at Tupton Hall School, students were challenged to bake a cake and decorate it. The brief was simple - the cake must represent Pride month, and must be delicious! The inclusivity group voted and judged the cakes and decided that Abbigail was our winner.
To learn more about diversity and how to keep your children safe and well, visit our Lifeskills & Wellbeing HUB; a fantastic programme which discusses topics that might affect young people, including issues surrounding diversity and resources for the LGBTQ+ community.