Year 12 Physicists Rise to the Challenge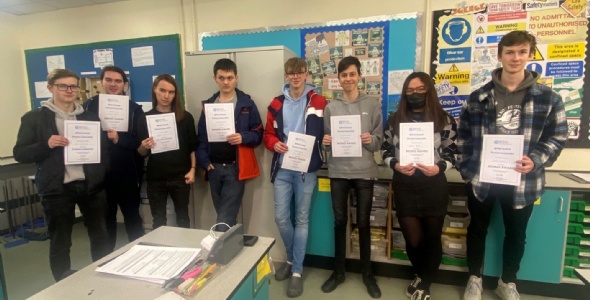 Year 12 students at Tupton Hall School participated in the Senior Physics Challenge.
The Senior Physics Challenge Online Competition took place in the last week of January. It consisted of two half-hour sets of multiple choice questions which are largely about physics ideas, but also encourage wider reading and interest in the subject. It is an opportunity for students to take part in a national physics competition and to develop their confidence in the subject.
Science teacher, Miss Clowes, commented; "the science department is extremely proud of our Y12 cohort who took part in the online Physics challenge. This is the first time as a school we have completed the challenge and are incredibly proud of their accomplishments."