Year 6's Transition to Life at THS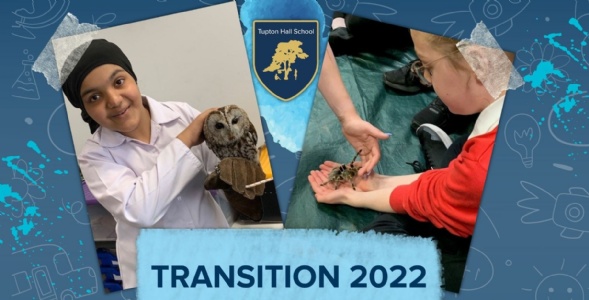 Year 6 students began their Transition Days this week.
Students from a variety of schools across North East Derbyshire were welcomed into Tupton Hall School for the first time this week as their Transition period began.
In a sea of brightly coloured Primary School uniforms, students were sorted into their classes and given the opportunity to meet their new peers. New friendships were encouraged as students participated in a variety of exciting and engaging ice-breaker activities. The Year 6's worked together in team-building exercises coached by our fantastic student helpers. They bonded over 'Animal Magic'; meeting meerkats, skunks, and a variety of exotic animals - some particularly brave students even faced their arachnophobia and held a tarantula with the encouragement of new friends.
Transition Days are designed to relieve stresses and anxieties surrounding moving up to secondary schools. They allow students time to navigate their way around the large school site and to acquaint themselves with the students and staff that they will be spending the next five years with. By the end of the school day, the colours of primary school uniforms were mingled into a vibrant indication of the importance of Transition Days.