Year 7s transition into life at Tupton Hall School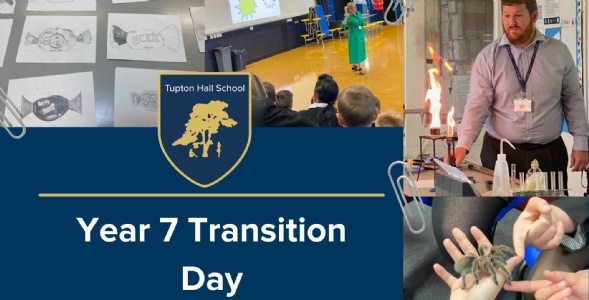 Year 7 students were welcomed into school to begin their five-year journey at Tupton Hall.
Due to Coronavirus restrictions, the school was unable to run its usual six-day transition programme in the summer term, and so most of the cohort were meeting their peers, tutors and exploring the grounds for the first time.
To welcome the students, fun activities were planned, designed to create a sense of community and provide the children with fun, memorable experiences and ease the anxieties surrounding starting at a new school. The students were able to meet and interact with small animals, including tortoises, skunks, owls and meerkats. They even had the opportunity to hold a tarantula - if they dared! They were also able to experience their first maths lessons in a secondary school setting, try their hand at drawing in art lessons, practice acting in our expressive art facilities and watch interesting experiments in our explosive science classes.
Their first day concluded with an assembly in the Richard Smith Hall, where students were formally welcomed by all heads of houses and the headteacher, Mr Knowles. The students were praised for their immaculate uniform, good behaviour and adaptation to Tupton Hall life. They were taught the value of teamwork, and concluded a successful transition day with a message of togetherness and respect.