Medals in Canada for Jacob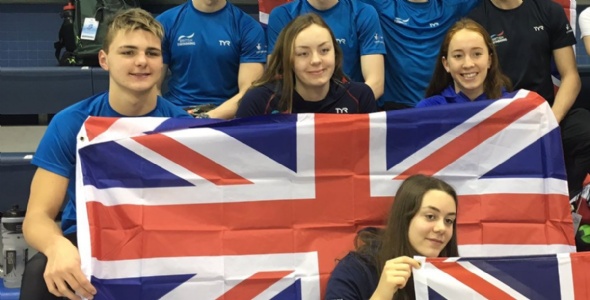 Super swimmer Jacob Whittle has earned more medals, beaten PBs and broken records during a competition in Toronto, Canada.
The 15-year-old Tupton Hall student achieved personal best times in all of his races at the Canadian Short Course Nationals - improving on the incredible times he achieved the week before at the English Winter Nationals.
Jacob has been selected by British Swimming for the world class podium potential programme, with ambitions to swim for his country at the Olympics.
Last year, Jacob earned the accolade of being the 'fastest ever 14-year-old' for his 100m freestyle.
He has had a great time in Toronto, swimming and socialising with other young athletes in the junior British team, and competing against swimmers from around the world.
Jacob reached the finals in all of his events:
200 free
50 fly
100 free (Bronze medal and beat his own British record)
50 free (Bronze medal and achieved British junior record)
Well done Jacob! Keep up the hard work both in and out of the pool.