Nicole Passes Policing Course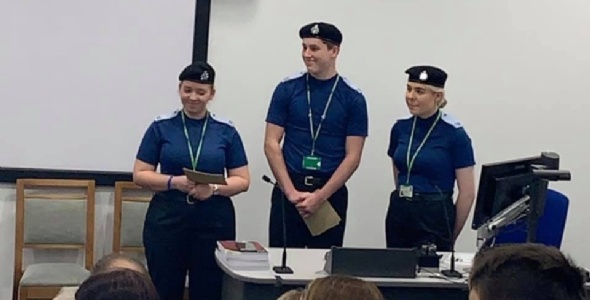 Police cadet and Tupton Hall Sixth Form student Nicole has just passed her Foundation in Policing course.
Nicole, a cadet for 4 years with the Chesterfield unit, will finish her cadets career next year. But she has already gained a qualification that will be really boost her CV.
The Foundation in Policing course is run through The University of Derby. Nicole and the other cadets in her group attended four days of content lessons where they learned about police procedures, followed by an exam.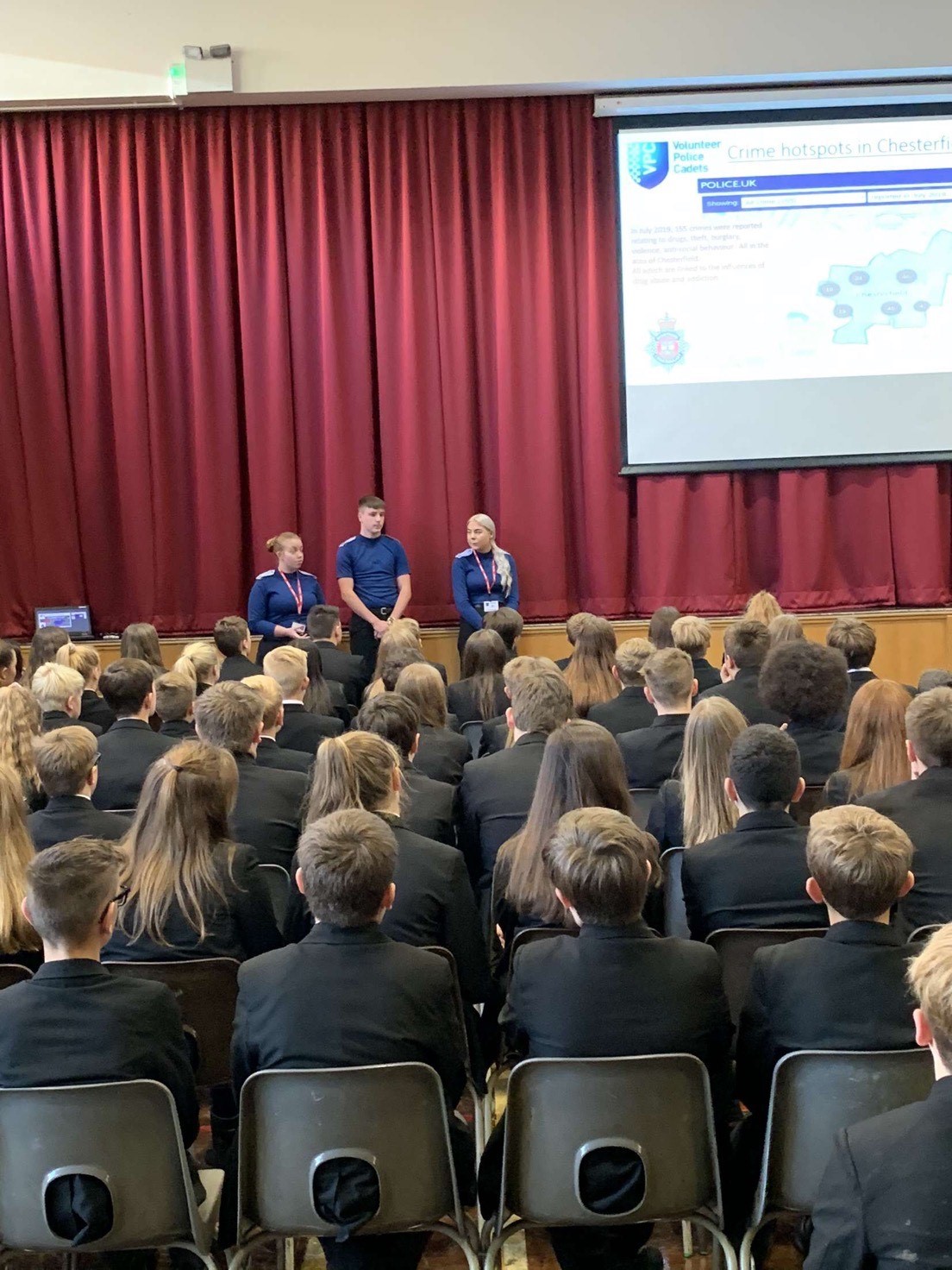 They also worked together on a community project based around the issue of adolescent drug abuse in the Chesterfield area.
"We spoke to people in the local area first, to determine what the biggest issues were in their community," said Nicole, 17.
"They said they were worried about drug abuse in Chesterfield, especially among young people."
The group then did lots of research and devised a presentation aimed at educating young people on the issue. They presented it to Year 9 students at Brookfield school.
Said Nicole: "I have never done anything like that before. It was a big confidence boost. They were all listening and interested , and the school asked us to come back in the future to deliver more sessions."
N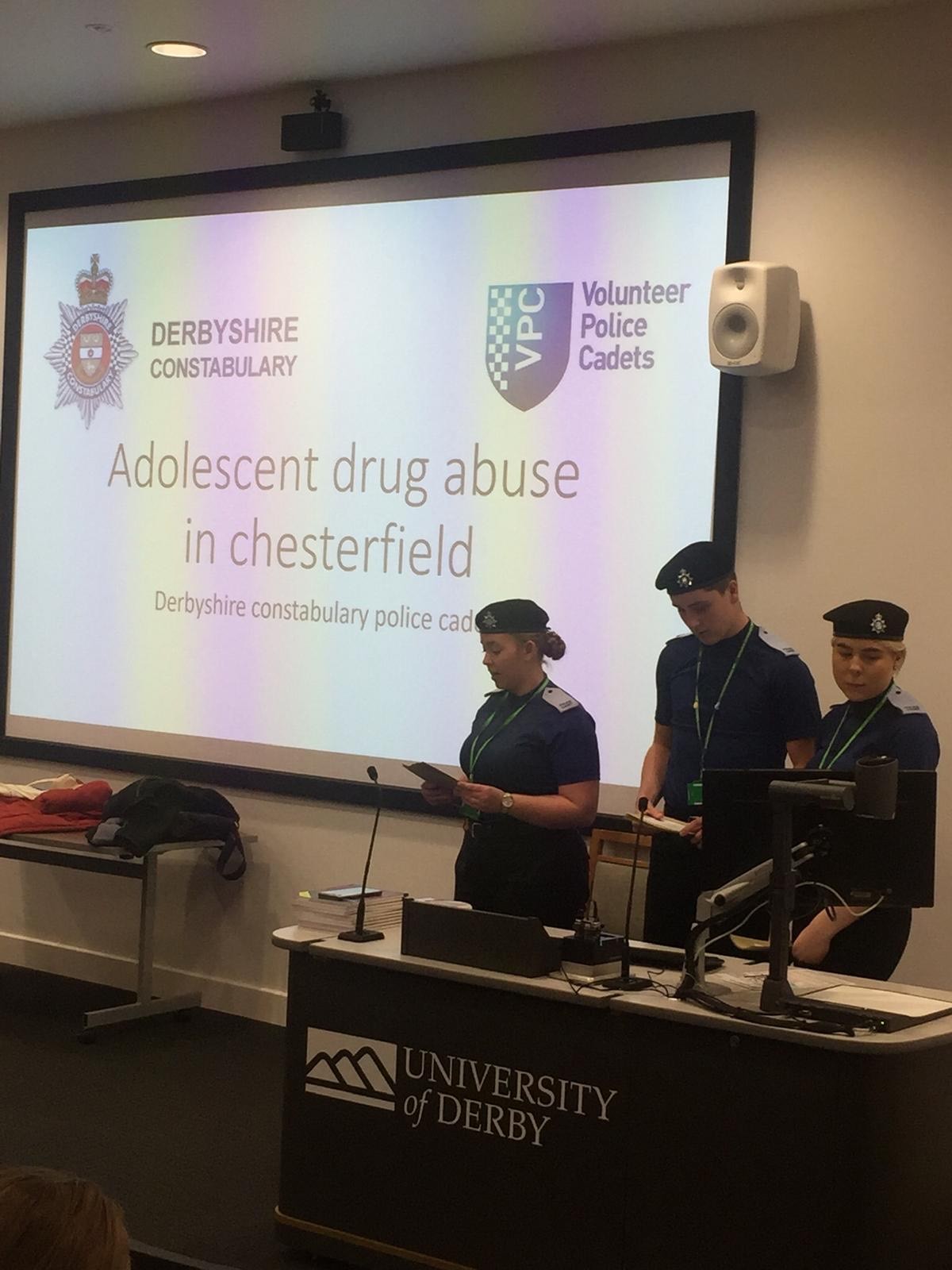 icole and her group did a final presentation where they presented their project to an audience of senior officers, the High Sheriff and their families.
"They asked us questions about our methods and one of the senior officers said they wanted to use our presentation slides in their future work," said Nicole.
They were awarded a pass for their presentation and exam, resulting in an unconditional offer from The University of Derby onto the Professional Policing degree.
Nicole, a keen artist who sells her art work on commission, is happy to have the offer 'in the bag' in case she wants to pursue a policing career. But for now she is focused on working hard to complete her A Levels and hopes to attend university to study Product Design.
She said: "It's been a hard decision to make, but I do enjoy my creative side so much. I have had so many opportunities through the cadets that I wouldn't have had otherwise - it really helped with my personal statement for uni, and I've gained so much confidence."
If you are interested in joining the Police Cadets in Derbyshire, find out more on the Twitter page.