Amazing A Levels!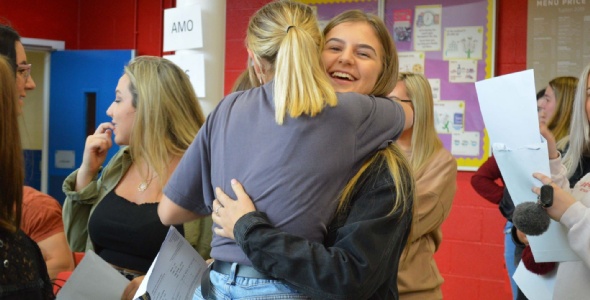 Records have been broken at Tupton Hall Sixth Form as this year's students collected their A Level results.
The sixth form secured its highest ever number of top grades with 21 per cent being A* or A. The percentage of A* - B grades was 48.1 and the pass rate was one of the highest ever, at 99.3 per cent.
Behind these stunning headline figures are many hard-working and inspirational young people who are now looking ahead to bright and varied futures.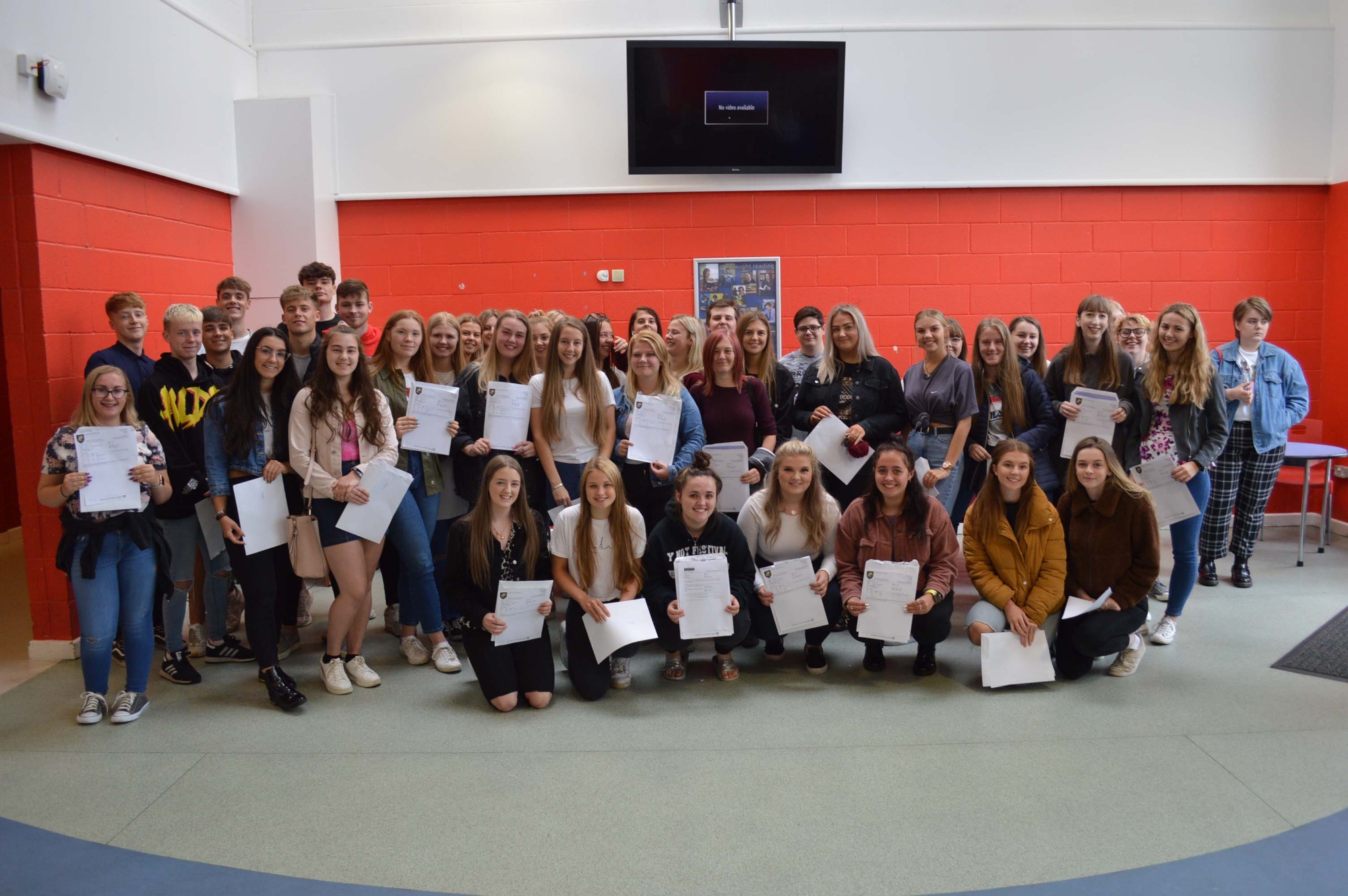 Many Tupton Hall students are now heading to universities across the country to study subjects as wide ranging as medicine, pharmacy, law, veterinary science, teaching, policing and business management. Others are beginning careers in the armed forces and apprenticeships with world leading companies such as Heraeus.
Head of Sixth Form, Mrs Charlotte Burton, said: "It is no surprise to us that these results are so fantastic as these students have demonstrated they are an exceptional cohort."
"As well as studying hard for their A Levels they have balanced work, commitments to the wider community and personal challenges. They were compassionate, supportive, funny and driven to surpass their targets in order to achieve their aspirations. Among them are future entrepreneurs, students ready for a life on the stage and those set for a life behind the camera."
"These students have broken numerous school records for attainment at the highest level and they should all feel very proud of this stunning achievement."
Tupton Hall Sixth Form is one of the most inclusive Sixth Forms in Derbyshire, welcoming students from as many as 11 local schools. Students have the opportunity to choose from a diverse range of A Level subjects and to set their own goals.
Mrs Burton added: "I think this foundation allows the students to develop a sense of resilience and ambition; results get better year on year and new records are constantly set by each cohort."
Mr Andrew Knowles, headteacher of Tupton Hall School, said: "Celebrations are duly deserved today as our students see the results of their hard work. We must also congratulate our highly skilled staff and supportive parents and families who have helped to achieve these results for our wonderful students."
---
Emily Else is one of this year's highest achieving students, securing grades A* in Geography, and As in Biology and Chemistry. In September she will go to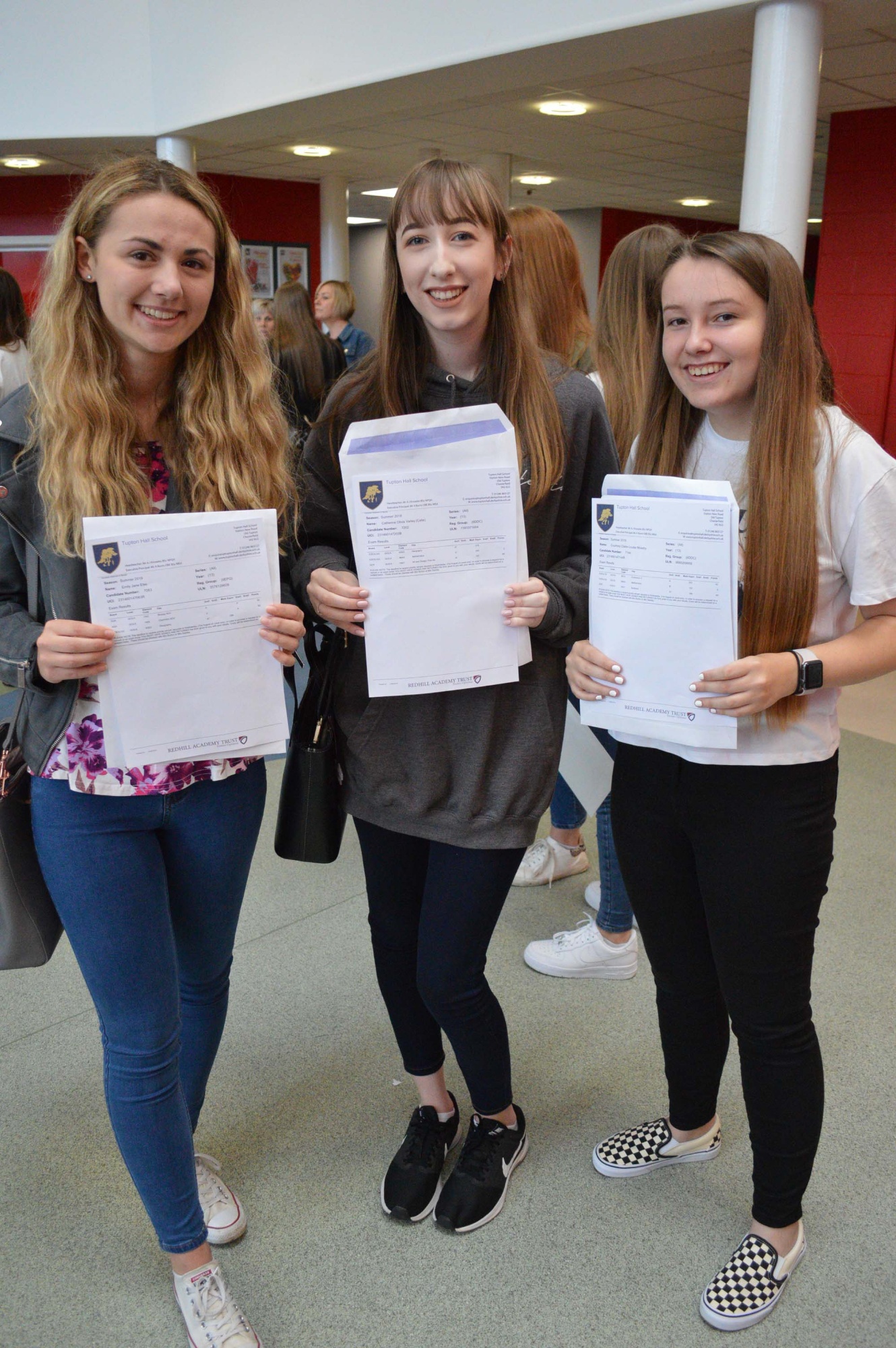 study Medicine at the University of Sheffield. She said: "Studying for A Levels has been very stressful and a lot of hard work. As well as my studies I've worked at a doctor's surgery and volunteered on the wards at Ashgate Hospice to get some experience to support my application to study medicine."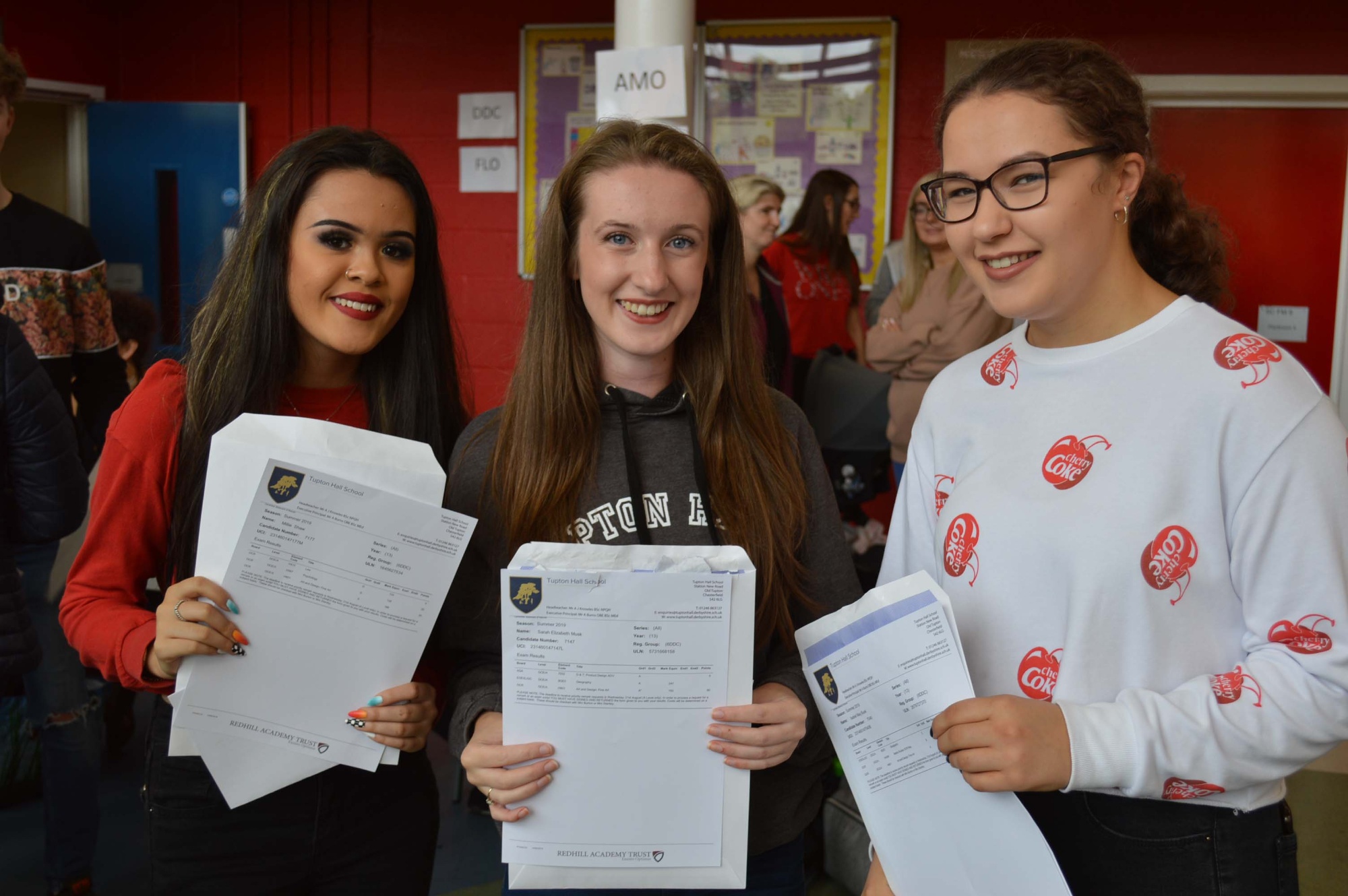 Sarah Musk has achieved the unthinkable – an A* in Art, having not even taken the subject at GCSE. Her other grades, an A in Design & Technology and an A in Geography, allow her to embark on a degree in Interior Architecture & Design at Coventry University. She said she has always wanted to do something creative, and being allowed the flexibility of taking Product Design alongside Art has made it possible. She said: "At Tupton Hall School, with the right attitude and support, you can achieve whatever you want to."
Callum Rogers achieved an A in Business Studies, A in Geography and B in Economics and is going to attend the University of Manchester where he will study Business, Economics and Finance. He said: "I've been at Tupton Hall since Year 7 and sixth form has definitely been my best two years at this school. I've been able to see the result of all my hard work."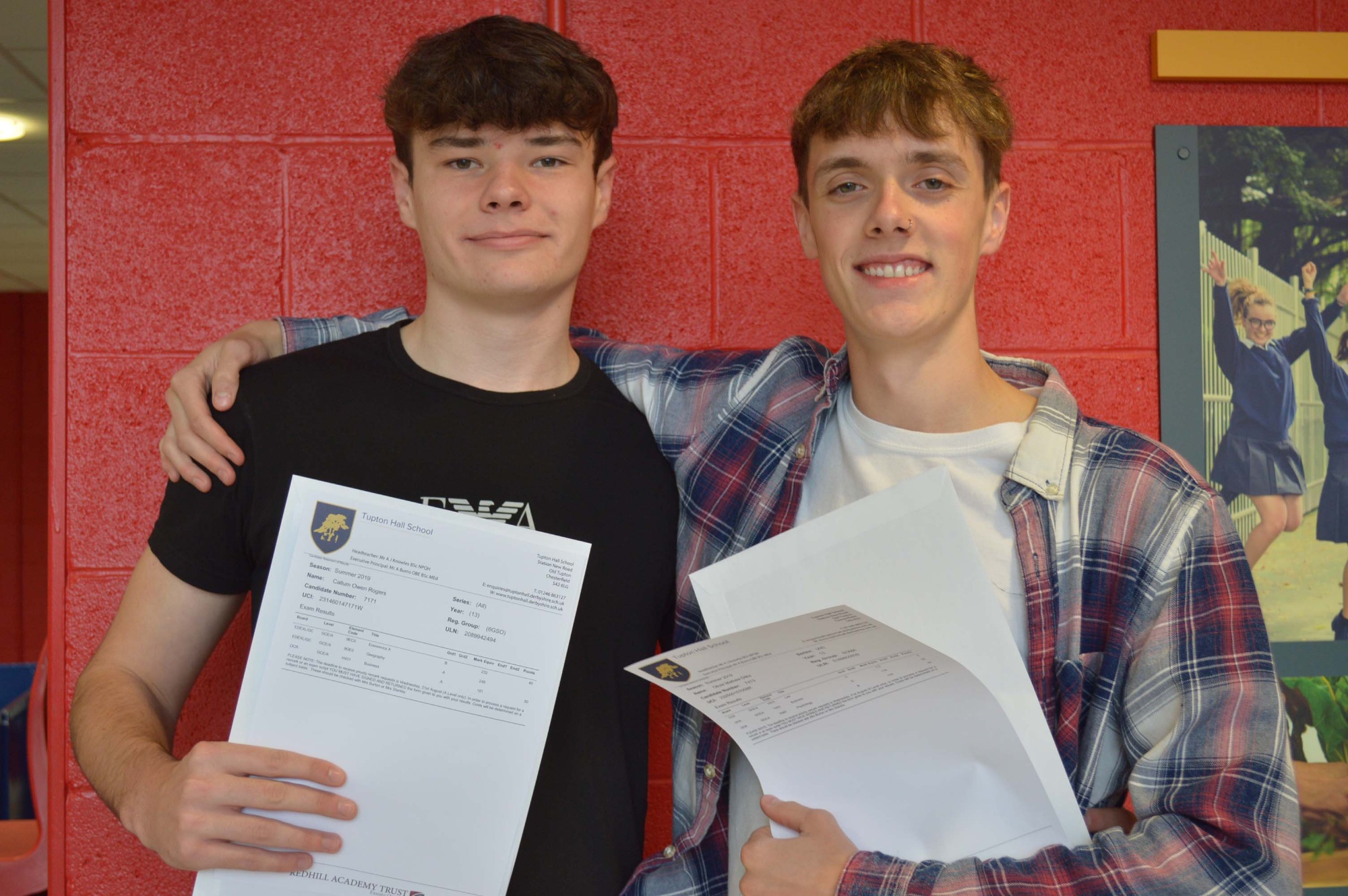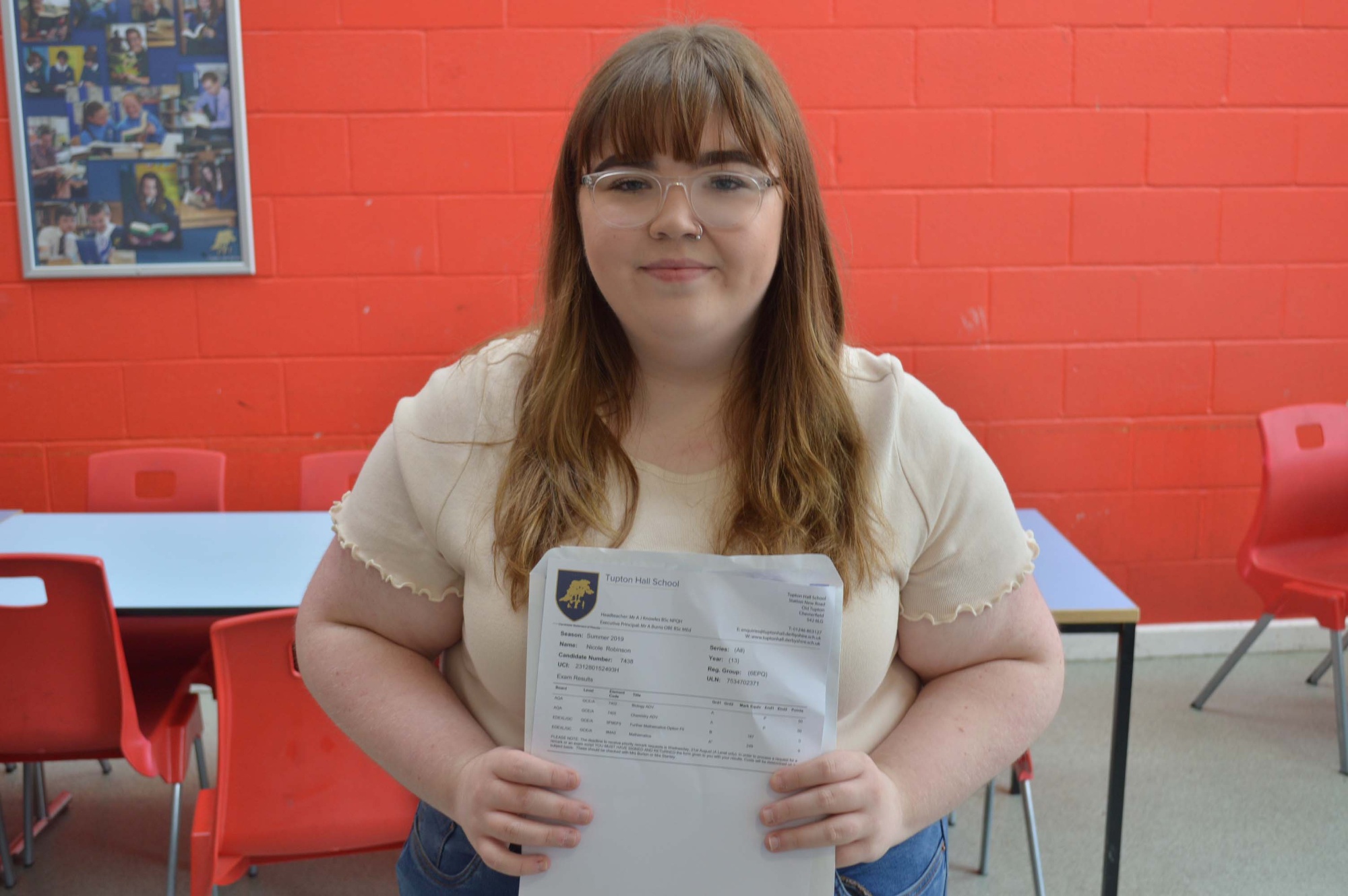 Another high achiever, Nicole Robinson, has secured a place at Lancaster University to study Natural Sciences. Nicole gained an A* in Maths, As in Chemistry and Biology and a B in Further Maths. She joined Tupton Hall Sixth Form after studying her GCSEs at Hasland Hall School. She said: "I've found it really nice and welcoming here. The teachers are very supportive." Nicole added some advice for anyone choosing to study A Levels in the future: "It's about choosing subjects you are interested in – if you don't, you won't want to put the work and effort in to succeed and may not achieve the grades you need."