Year 13 Prom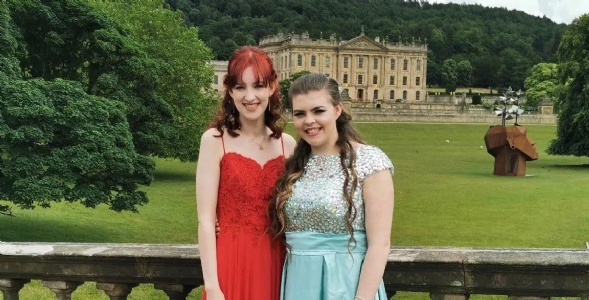 Year 13 students from Tupton Hall Sixth Form attended their prom at Chatsworth House.
After the pandemic led to the cancellation of celebrations and gatherings during the Class of 22's GCSE years, Year 13 students attended their first prom at Chatsworth House. The prom was organised entirely by the Student Union, headed by Chloe and Mia.
The event fitted the grandeur of its location; the students arranged a highly sophisticated event; the dresses, suits and atmosphere were all spectacular.
Head of Post-16, Mrs Burton, commented; "I think the most important feature of the evening was the amazing sense of friendship; this cohort is kind, generous, supportive of each other and an absolute delight. The prom was a perfect end to their studies; time to be with friends, to sing, dance and laugh together. It was a truly magical evening!"