Careers Fair Success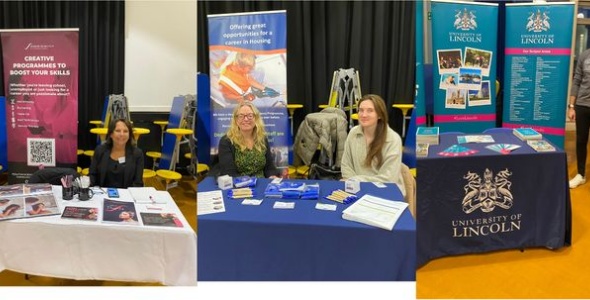 On 8th November, 2023, Tupton Hall School held it's annual Careers Fair, inviting students and parents on site after hours to meet and chat to various local companies, educational providers and employees.
The event is designed to empower students to make good decisions for their futures, enlightening them to different options and creating relationships with external companies. Amongst the huge variety of those in attendance were representatives from Learning Curve Group, Bright Futures, University of Lincoln, Chameleon School of Construction.
Headteacher, Mr Knowles, reflected on the evening as being "very successful", with one parent commenting; "What a fantastic evening! We came away with some really helpful tips."
A huge thank you to the guests and companies in attendance. You did a fantastic job of inspiring our community!