Food Bank Donations Begin!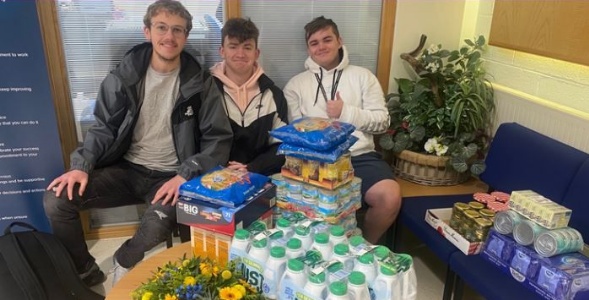 As all Redhill Academy Trust schools begin their collections for their local food banks, Tupton Hall recieved a wonderful donation sponsored by Elliot Mather solicitors, the donation included tinned goods, long-life milk, and other requested items.
The donation marks the beginning of our donation period, which has seen tonnes of food donated over the past few years. This is the fourth year of supporting Clay Cross Food Bank, and Tupton Hall School encourages students to remind themselves of the real spirit of Christmas - giving rather than receiving.
Our Post-16 Academic mentor,Mrs Hickman commented; "There is currently a whole school food bank collection and we are delighted to be a part of this and support our local community during the festive period. All of our students are taught the importance of community action especially during these challenging times. With the support of local companies such as Elliot Mather, our wonderful parent community and, of course, our student body, we are so pleased that Tupton Hall School can contribute and support local families."
"We are always looking for ways in which we can support others and we are grateful for those that get involved with these initiatives. "