Football Success at THS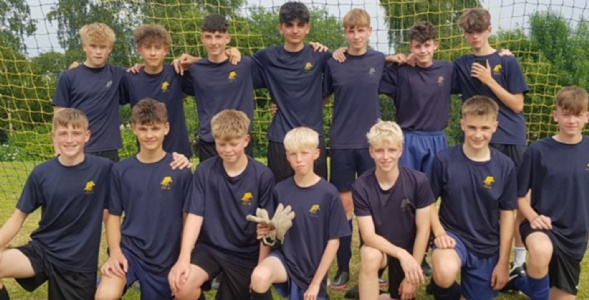 A massive well done to the U14 boys football team who put in a fantastic display to beat Ecclesbourne School 6-0 in the semi-final of the County Cup!
The lads were outstanding from start to finish and fully deserved the emphatic score line. After taking an early lead in the opening minutes, a strong first half display saw Tupton take a 2-0 lead in to the half-time interval. Tupton's quality shone through in the second half and a further 4 goals were added. A fantastic team performance from all involved to earn their place in the County Final! Well done boys!