Year 11 students enjoy their prom after another challenging year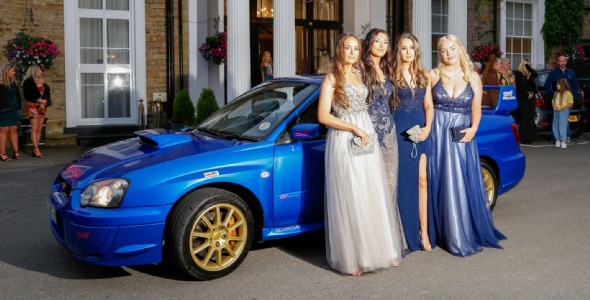 Tupton Hall students celebrated the end of an era at their Year 11 Prom on Friday at Ringwood Hall Hotel & Spa.
After five years of hard work, two years of intermittent pandemic restrictions and recent GCSE results, students were finally able to breathe a sigh of relief and enjoy themselves. They looked glamorous in fairytale dresses and sharp suits, with some choosing to arrive to their prom in extravagant ways. It was an emotional night of celebrations, reminiscing and simply having fun.
The prom not only acted a commemoration of students' hard work, but allowed the class of 2021 to gather for the last time before going their separate ways. Whilst many students will continue their studies at Tupton Hall Sixth Form, others will be beginning apprenticeships or studying at college.
Alongside dancing, food, and celebrating, students were able to have their photographs taken professionally by Photolux. The photos can be accessed by using the code on the flyer given to them on the night.
LINK : Photographer's Website: https://www.photolux.co.uk/
LINK: Photographer's Facebook: https://www.facebook.com/photoluxphotography