Tupton Hall School's Act of Remembrance, 2021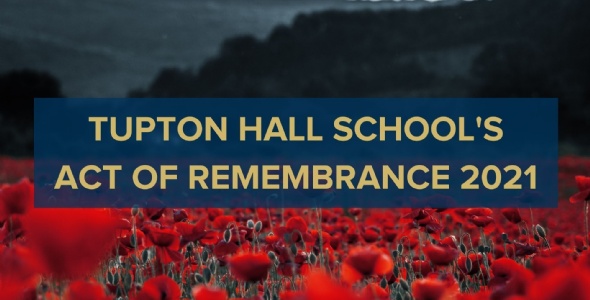 A year after ceremonies were affected by the Coronavirus pandemic, Tupton Hall School came together for Armistice Day.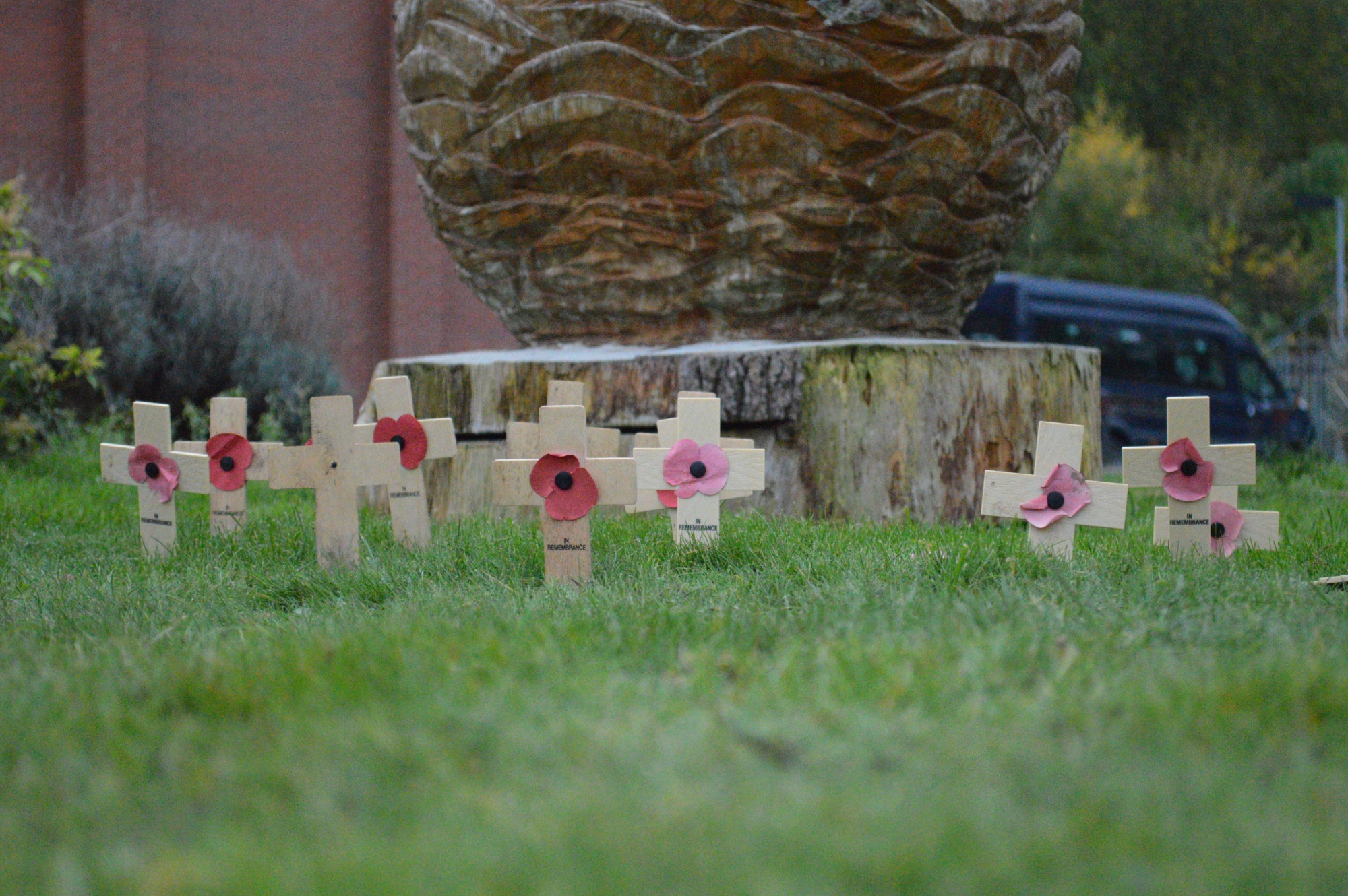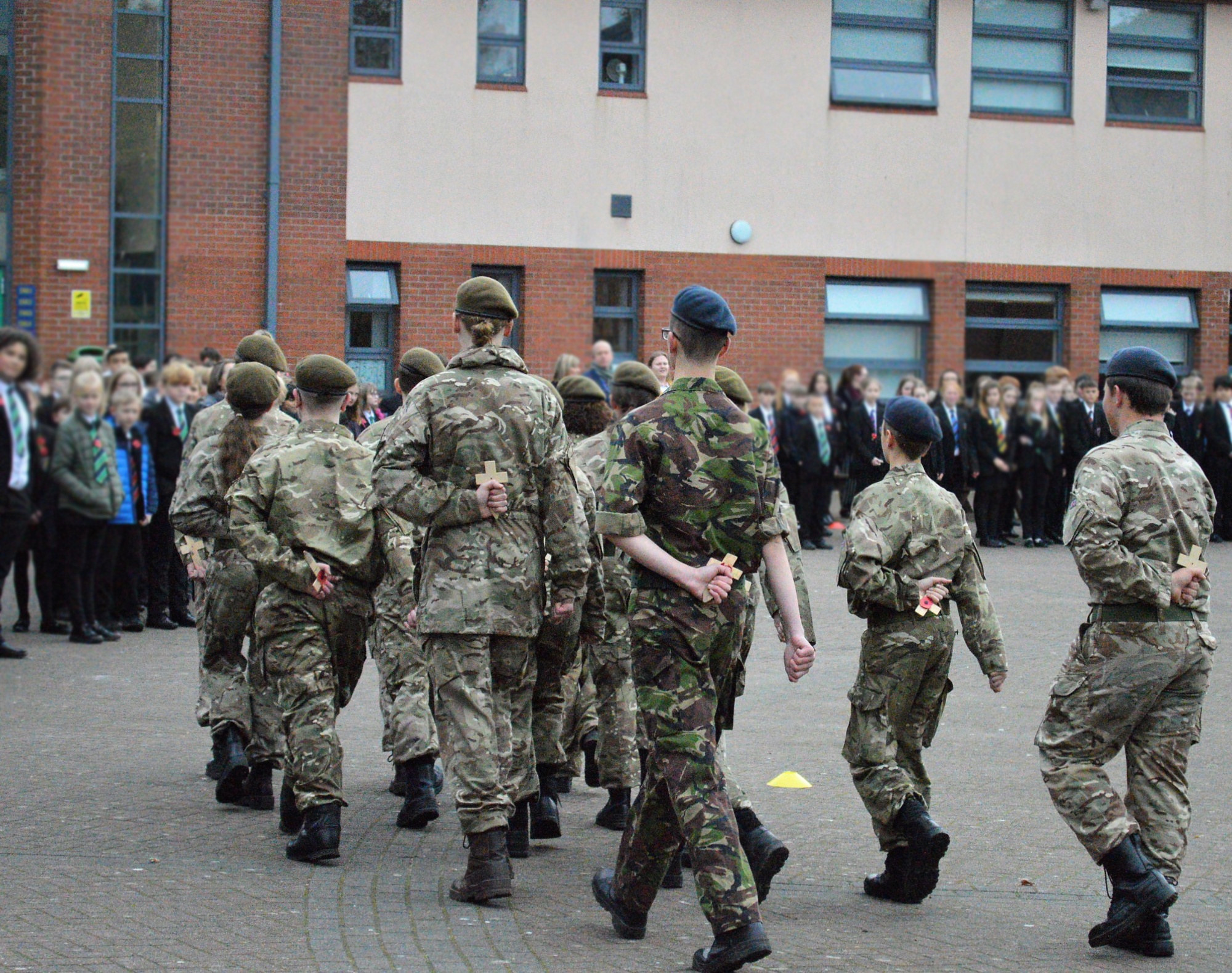 The school was proud to be visited by war veteran, Mr P J Fairey (CPO Royal Navy), who offered students insight to life in the military and recalled some of his experiences to student representatives. They asked questions about Mr Fairey's varied and extensive 33-year military career, the reasoning behind his career choice and most lasting memories of his time in the Navy.
Mr Fairey discussed his experience of being on the sinking SS Atlantic Conveyor, stating 'it was surreal to think that my home was sinking'. Atlantic Conveyor was a British merchant navy ship that was requisitioned during the Falklands War. She was hit on 25 May 1982 by two Argentine air-launched AM39 Exocet missiles, killing 12 sailors.
Alongside discussing his placements and job roles, Mr Fairey recalled the comradery of the military, explaining how the workers would play football matches against one another. 'There is a real sense of community,' he said 'even though we were rivals in sport, we worked together very well.'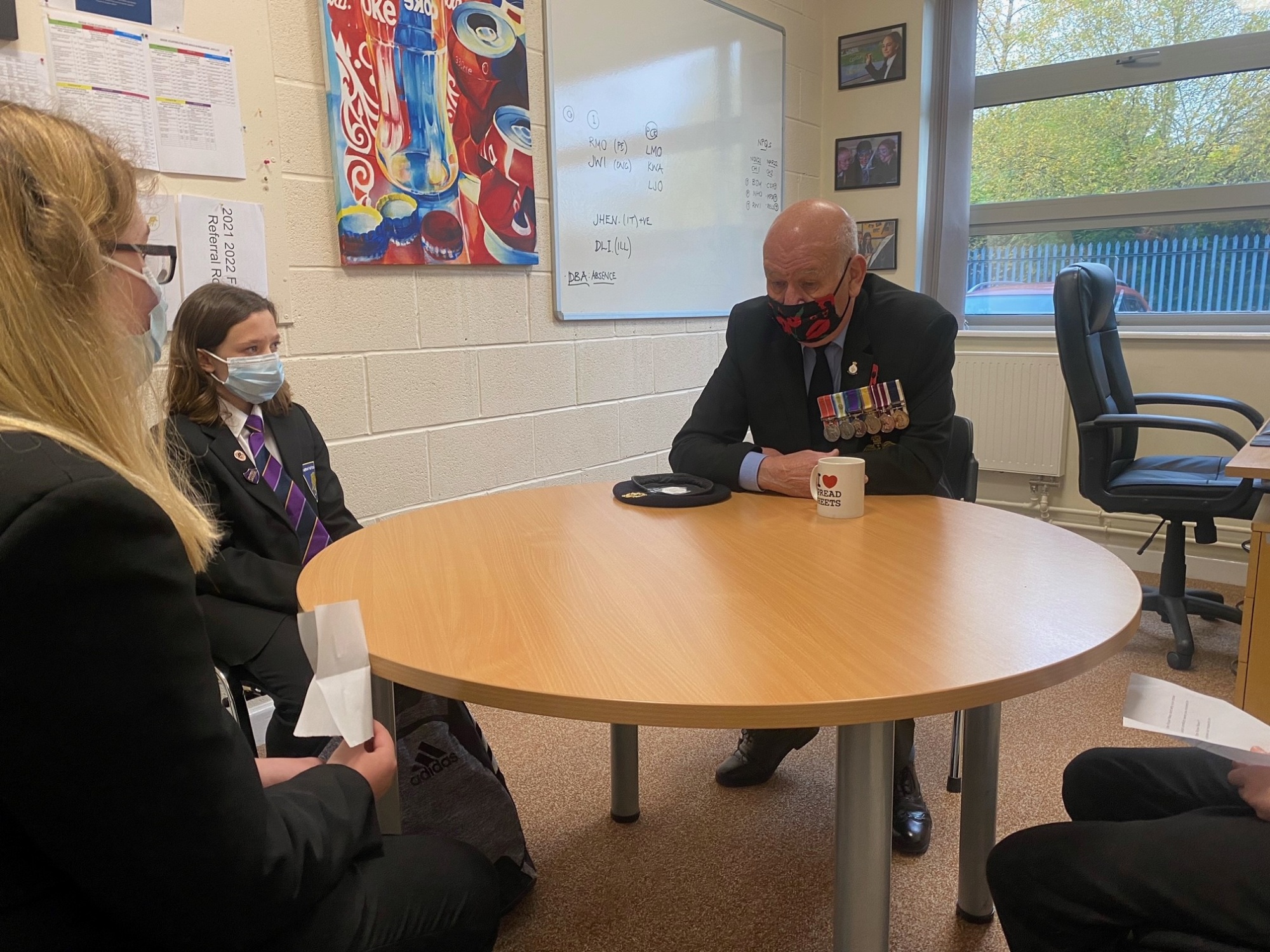 When asked why he thought it important that young people show their respects on Remembrance Day, Mr Fairy answered "1.5 million people died in the First World War alone. It's important to remember that it's not only wars where people die, there are always conflicts, everywhere, soldiers are always working to resolve disputes and people die there too, even today. People have lost their lives to allow us to live how we do today, and that's important to
remember."
Students in the Cadets, Scouts, Guides and St John's Ambulance were invited to participate in a parade around the school's courtyard. There was an air of reflection as the parade ended and Year 7 & 8 students stood to pay their respects.
Headtacher, Andrew Knowles, read a remembrance poem before The Last Post sounded across the school, ensuing a moment of silence from the children and staff around the building. The two-minute silence was concluded by military veteran, Mr Fairey, who read The Kohima Epitaph; "When you go home, tell them of us and say, for your tomorrow, we gave our today". Music teacher, Mr Sharpe, then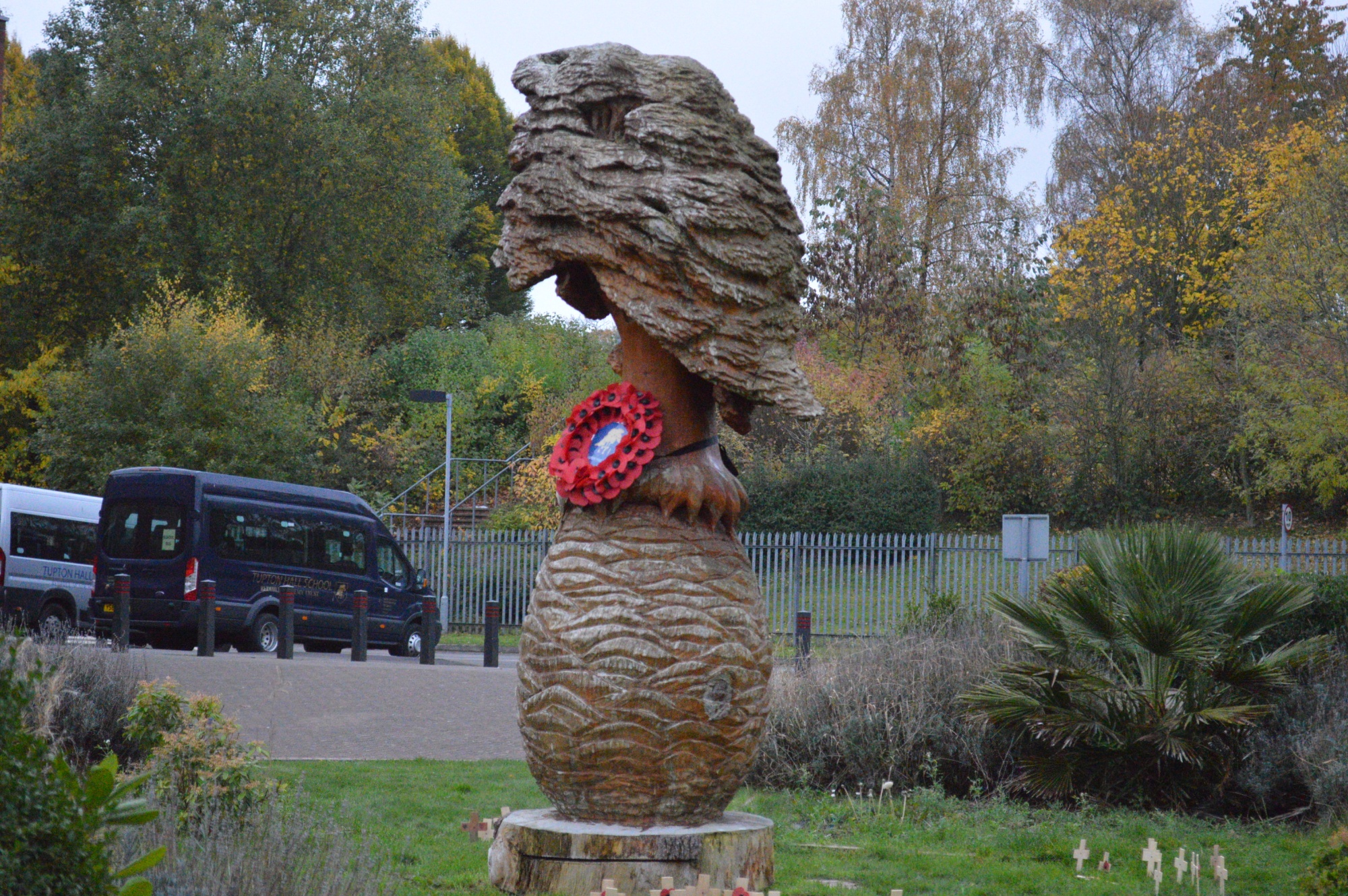 played Reveille, the bugle call chiefly used to wake military personnel at sunrise. To conclude the ceremony, students participated in the official presentation of wreaths and crosses, which were placed around the heart of the courtyard; the Tupton Tree.