Tupton Hall's 'Donations for Ukraine' a Huge Success!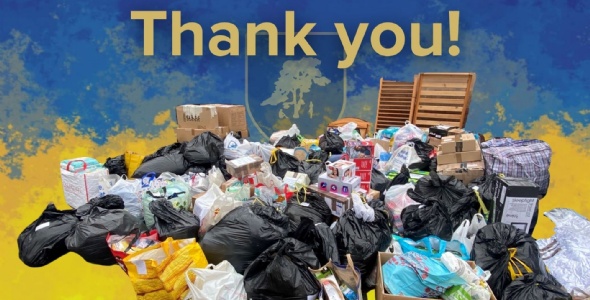 On Friday the 11th of March, Tupton Hall School launched 'Donations for Ukraine' to help those in need.
The response from our wonderful community was so immense that in little under a week, the school had collected enough donations to fill two minibuses and had to end the appeal a day early due to storage limitations.
We would like to take this opportunity to thank all who donated and helped the school to send vital supplies to those in need. The donations were made with immediacy, thoughtfulness and care- an accurate representation of the spirit of our community.