Women in Finance Trip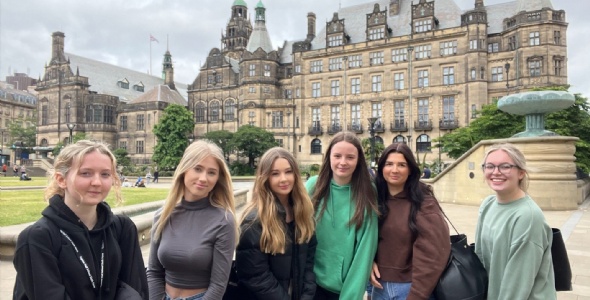 Today, a group of Year 12 Business students attended an event at Sheffield Hallam University looking at Careers of Women in Finance.
Throughout the day, students heard from industry experts including women from Aviva, HSBC and the Chartered Insurance Institute who shared the experiences they have had throughout their careers. Alongside this, students were given a tour of Sheffield Hallam University and explored the courses on offer within Business and Finance.
Miss Mason commented; "It's been a fantastic day and the girls on our course have come away having been inspired by the opportunities available for them in the future."