Year 12 Students Visit London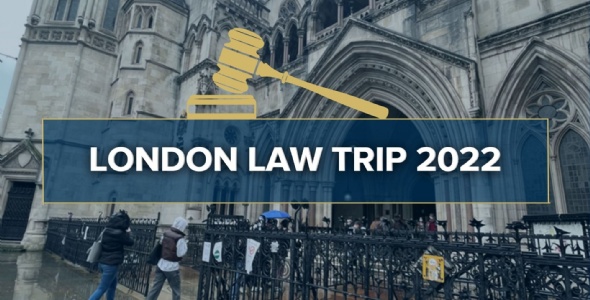 Some of our Year 12 cohort joined other schools from across Redhill Academy Trust on a law trip in London.
At Tupton Hall Sixth Form, external trips and visits are a key part in our students' development and learning. After the adversities faced throughout the last few years, students are finally able to experience trips and develop outside a classroom environment. The trip to London marked this occasion for some of our Year 12 students, who visited the capital to learn more about Law.
Students had the opportunity to explore the historic city, discover the Middle Temple Inn's Members Hall and even participate in a mock trial in The Royal Courts of Justice. The mock trial took place in a real courtroom and each student was given a role, ranging from Barristers, Solicitors, Judge, Clerk, Usher and Jury to Witnesses and a defendant. This was a fantastic opportunity for students to develop their skills in a practical in an engaging setting and get a feel for a career in Law.
Social Sciences teacher, Miss C Mason, accompanied students on the trip, and commented; "We have had a fantastic day! Pupils showed incredible knowledge and confidence in the Courtroom and can't wait to share this experience with their peers."